News
Covid-19 bailout: Romanian govt approves N16bn for media industry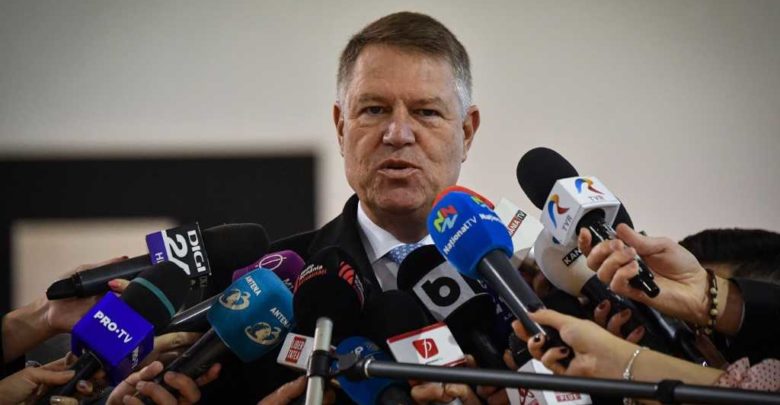 Photo: President Klaus Iohannis of Romania
By George Aluo
The Romanian government has resolved to inject funds to the tune of 40 million euros (about 16 billion naira) into the nation's media industry in a bid to ensure television, radio, newspaper and online mediums don't go under as a result of the Covid-19 Pandemic.
According to AIPS report from Bucharest the fund would be released in batches of 10 million euros every month for the next four months.
Half of the funds will be allocated to television channels and one quarter to websites. This aid comes with a form of "public information campaign about the prevention and control of spread of coronavirus, as well as public information campaign about the resumption of economic and social activities after the end of the state of emergency". As in so many countries around Europe and the world, sports journalism in Romania is going through difficult times these days.
The funds will be allocated as follows:
– 55% for TV (47% for National and 8% for Local)
– 23% for the online publications
– 12% for the Radio stations (8% for National and 4% for Local)
– 5% for the written press
– 4% for the outdoor
– 1% for the creation of campaign materials
The Government has established some criteria for each press company to receive the aid:
– They should not have any remaining debts to the state budget;
– They should have at least two employees with contracts or copyright rights for at least six months before the state of emergency was declared;
– They must have been working continuously for at least six months before the state of emergency.
Meanwhile, the government has declared that the country's state of emergency would be lifted May 15 with the relaxation of some restrictions that includes sports.
President Klaus Iohannis who announced this in a television appearance yesterday said relaxation of restrictions would be gradual.
Going by this development, sports professionals in Romania can resume training by May 15.