News
COVID-19: Paschal Obi distributes safety kits to constituents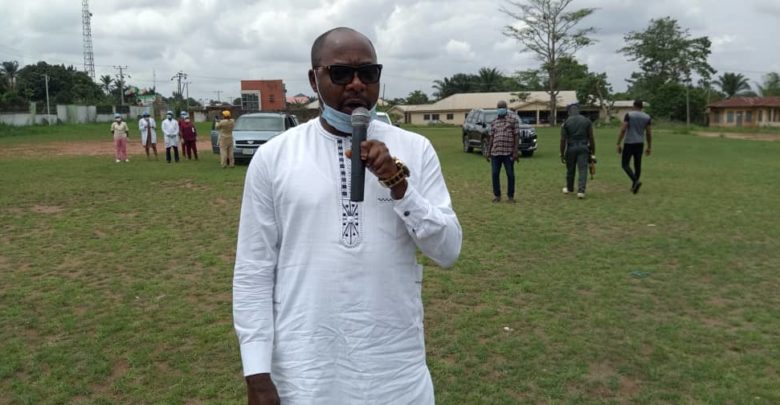 In a bid to safeguard the lives of his kith and kin against the dreaded coronavirus (COVID-19) pandemic, Member Representing Ideato North / Ideato South Federal Constituency and Chairman House Committee on Health Institutions Hon. Dr. Paschal Chigozie Obi Tuesday has distributed thousands of safety kits to his people free of charge.
The items he donated include; Hand sanitizers, Nose mask and Hand gloves. He also brought a team of medical experts who spoke extensively on the global scourge vis-a-vis it's prevention and management.
The event which has Traditional Rulers of all the communities in Ideato Nation and Equity Ward Coordinators in attendance strictly observed all the precautionary measures against the spread of COVID-19. Hence, avoidance of large group and maintenance of social distancing remained paramount throughout the programme.
In his opening speech, Dr. Obi informed that after forfeiting his two months salary to the federal government to help in the fight against this deadly scourge, he deemed it necessary to bring the message home so that his constituents will know that coronavirus is real and has killed thousands of people the world over, therefore must be taken seriously.
He maintained that the sensitization programme is pivotal to checkmate the spread of the virus and steps to take in case of possible outbreaks.
"I know that COVID-19 pandemic will not raise its urgly head in Ideato Nation but we must do the needful.
That is the reason I involved these medical experts with World Health Organization (WHO) & Nigeria Center for Disease Control (NCDC) certifications on COVID-19.
Our revered royal fathers, I'm so happy that you are here to take this all important message to your different communities.
Please make sure that the message and items are delivered appropriately. Let all hands be on deck as we combat this terrible virus. We should not politicize it for any reason"
Addressing the participants, the leader of the medical team Dr. Makuochukwu Ojimma enjoined the people of Ideato North / South Federal Constituency to always respect and observe all the preventive techniques in order to win this war.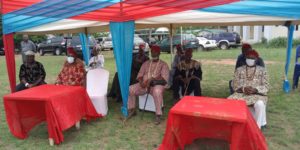 He emphasized on regular hand washing with soap and clean running water, maximum usage of hand sanitizers, nose mask and hand gloves. He stressed that should there be any emergency, NCDC or Imo State Taskforce on COVID-19 should be contacted immediately for intervention.
For his part, Dr. Emeka Okoro traced the origin of coronavirus (COVID-19) to Wuhan China saying that it is now a global problem and must be taken seriously. He urged the people to do everything humanly possible to prevent it as prevention is better than cure.
Receiving the items on behalf of the Traditional Rulers, Eze O.S.B Igwilo of Osina Ideato North and Eze G.O. Osuala of Dimagu Ideato South thanked Hon. Dr. Obi for such wonderful gesture geared towards saving the lives of his people.
They asked God to continue to bless him in all his endeavors.
You have been a good representative of Ideato Nation, they echoed in unison.
The event was held at Ideato North Council Headquarters Urualla & Ideato South Council Headquarters Dikenafai respectively.
Seasoned health practitioners who attended the event include; Dr. Maris Anulika Omeaku, Mrs. Janefrances Ezeala PHC Coordinator Ideato North and Mrs. Ann Obasi PHC Coordinator Ideato South.