News
Covid-19: US states pause reopening as cases surge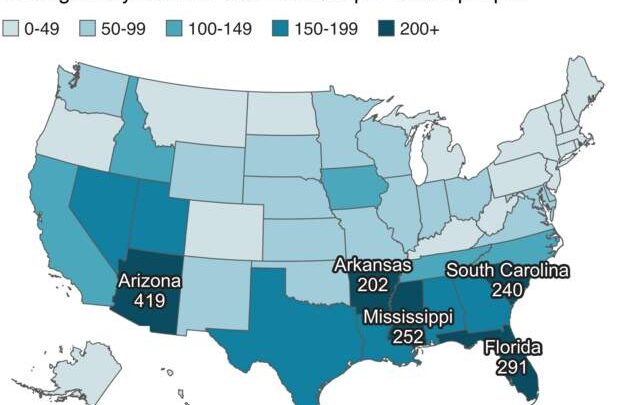 Many states in the United States of America (USA) have shelved plans to lift lockdown restrictions, no thanks to a fresh surge of Covid-19 cases.
This comes as local authorities in LA announced that they would close Beaches in Los Angeles County over America's Independence Day weekend in an effort to prevent crowding.
All public beaches, piers, car parks, bike paths and beach access points will be shut off in America's largest county from midnight on 3 July til 05:00 on 6 July local time.
It comes after more than 2,900 cases were reported there on Monday – the county's biggest single-day rise since the pandemic began.
"Data show increases in people testing positive for the virus and increases in hospitalizations as a result," the county's health department said. It also estimated that there would be a "marked increase in hospitalisations in the coming weeks, which could cause a surge in our healthcare system".
State-wide, California is reporting a surge of coronavirus cases in the last two weeks. New infection numbers hit a record high of 7,149 on 24 June, and over 216,000 have been confirmed in total – making it one of the worst-hit states in the US, behind only New York.