Sports
Dalung rallies support for Senegal, Ghana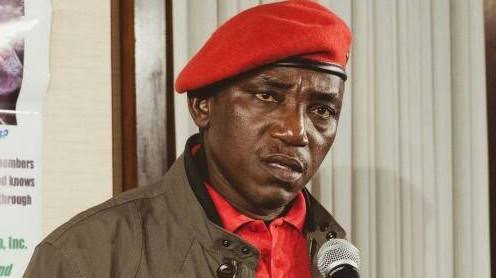 The Minister of Youth and Sports and President in Office of the African Union Sports Region 2 Barrister Solomon Dalung has called on member Nations of Region 2 to support two of its members Senegal and Ghana who have been given rights to host the Youth Olympic Games in 2022 and the African games in 2023.
Barrister Dalung made the call in his welcome remarks at the opening of the 2nd Session of the AUSC Region 2 Ministers meeting held in Abuja.
He said that the success of the two AUSC Region 2 nations in hosting the two big events will be a collective success of not only Africa but the region.
"Let me congratulate Senegal for winning the bid to host to World Youth Games in 2022 and Ghana for winning the bid for the African Games in 2023.
"These are great achievements. Senegal will be hosting the world and so by extension, the African Union Sports Council Region 2 will be hosting the world. As Africans, we are our brother's keeper therefore, it is the responsibility of AUSC Region 2 to rally round Senegal and Ghana and ensure that they succeed with the hosting rights.
"On behalf of the AUSC Region 2, I extend our hand of Fellowship to Ghana and Senegal and assure them that nations of AUSC Region 2 will remain amenable to assist in any way to ensure that these countries host a successful event".
In a goodwill message, the Commissioner for Social Affairs and Gender, ECOWAS Commission Mrs Amira El Fadil, commended the Federal government for hosting two sessions of the Ministers meeting and providing the framework and facilities for a functional permanent secretariat.
Mrs Fadil also stated that the ECOWAS Sports Policy framework will provide focus on community sports development through research to add value to existing sports infrastructure and the development of new sports.
"The region takes pride in the development of new community based sports to showcase its identity and give the sporting world our traditional and intrinsic social and sporting heritage.
It is therefore pertinent that in our collective quest to move our Regional sports development forward, we must device innovative and ingenious ways of looking inwards to values that are inherent in our community."
The Session later adopted a final report of the Experts' meeting with a call for a review of the list of sports in the 2019 program of activities to include basketball, netball, traditional sports and combat sports. Members also resolved to host Regional Under -15 age grade competitions as well as Elite games.
Members also agreed on the establishment of Sports Centres of Excellence and requested member states to identify prospective sports where they have competitive advantage.
The meeting was attended by representatives of all the nations in the region, the Senate President, the Secretary to the Government of the Federation of Nigeria, Nigeria Sports Development Fund INC, Fair Play Sports International and African Women in Sports Association AWISA.