Sports
Dalung salutes Super Falcons on AWCON victory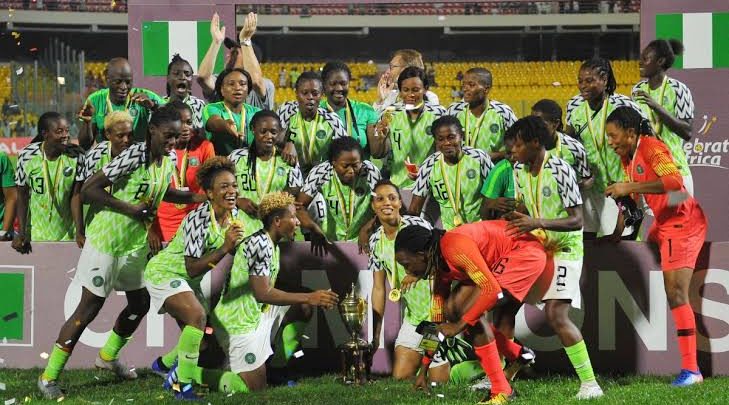 Nigeria's Sports Minister Barrister Solomon Dalung says the Super Falcons of Nigeria remain the best women's football team in Africa.
This followed their victory in another hard-fought final of the Africa Women Cup of Nations against South Africa's Bayana Bayana on Saturday at the Accra Sports Stadium.
It was also the first time the winner of the competition was decided through penalties.
Barrister Dalung expressed happiness and congratulated the team for their display of hard work.
"Congratulations to the Super Falcons of Nigeria. Your supremacy in African football has been reaffirmed with this victory over South Africa and winning the competition for a record ninth time.
"Though the victory was a difficult one, it was a sweet revenge against South Africa who they lost to in the opening match. "
The Minister eulogized the team for not only qualifying for every edition of AWCON but for also clinching one of the Women's World Cup tickets for France 2019.
"The Super Falcons deserve a pat on the back for winning this Championship several times.They have participated in all the editions of the 20-year championship but it's now time to take another giant leap as you prepare for the World Cup."
Barrister Dalung promised government's unflinching support for further development of women's football in the country and reaffirmed its responsibility to ensure that the team gets adequate preparation before the World Cup next year.