Sports
Dare backs Ogbomosho marathon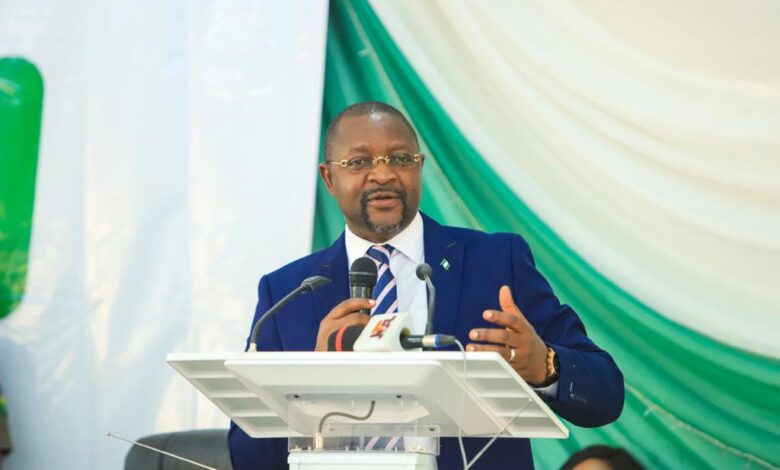 By George Aluo
Sports minister, Sunday Dare has thrown his weight behind the maiden Ogbomosho marathon billed for November 28, 2020 in the ancient city located in Oyo state, South West Nigeria.
This much was confirmed yesterday by chairman of the organising committee, Prince Oyebamiji Aderemi who commended the minister for his commitment and dedication towards the actualization of the race initially billed for May this year only to be posted, no thanks to Covid-19 pandemic.
In the words of Aderemi: "The number one sportsman in Nigeria, the Honourable Minister of Sports, Mr Sunday Dare has thrown his weight behind the race. We are delighted that he (Dare) has demonstrated his commitment and dedication towards the actualisation of the race. His unwavering support has propelled the committee towards staging the maiden edition of the 10km road race which will serve as the benchmark for subsequent editions."
Aderemi while explaining  the reason for the race, further stated: "One of the major aims of the marathon is to improve the quality of life health wise. Like we all know running helps to build strong bones as it is a weight bearing exercise, it strengthens muscles and improves cardiovascular fitness.The race will also help to discover hidden talents."
The race will be flagged off at Oja Akande and ends at the Soun Ogunlola Stadium,both in Ogbomosho.