Sports
Dare extends financial support to more ex internationals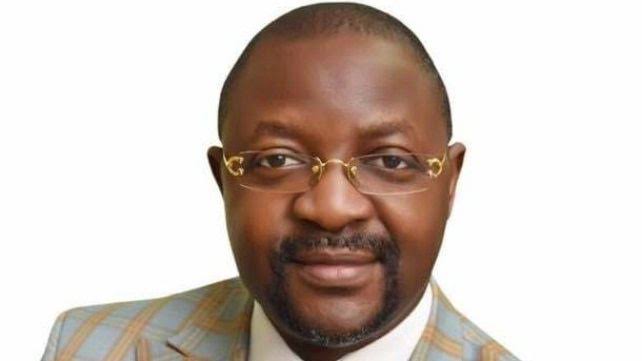 Minister of Youth and Sports Development Mr. Sunday Dare who has always maintained that athletes welfare is top on his agenda, took it a step further by touching the lives of ex internationals who require support and to the families of deceased sports stars.
Speaking on the past gestures and others to come, the Minister said, "There is need for us make deliberate and conscious efforts to take care of living and ailing ex internationals while not forgetting the families of the deceased.
"The efforts of our heroes past will never be in vain as we will try to continue to give our support to them (their families), even as the welfare of athletes remains our priority."
Recall that the Minister had sent  cash and gift items to the mothers of late Rashidi Yekini, Sam Okwaraji, Sunday Bada and lately the mother of late Flying Eagles Captain Alijeje Ibrahim. The Minister also sent financial assistance to former Nigerian Defender Sunday Eboigbe who has been battling with an ailment for years.
A comprehensive list of ex internationals who served the country both late and living but in need of one form of assistance or the other is being compiled. Some on the list to be visited include late Sam Garba Okoye who played for the Nigerian Academicals that defeated Ghana home and away for the first time, in 1965. That same year,  Sam debuted for the Green Eagles in the 4-1 defeat of Gabon in Libreville . He died in a car crash on July 31, 1979 on the Lafia-Akwanga road.
Kingsley Aikhionbare and Osaro Obabaifo who both hailed from Edo
will  be included. Kingsley Aikhionbare was part of the 1985 Golden Eaglets while Osaro Obabaifo was a member of the 1985 Flying Eagles.
Late Godwin Eke and Uche Ikeogu who were also part of the bronze winning 1985 Flying Eagles. Eke also played for the Eagles. Ikeogu died in the 1994 Oriental Airlines crash in Algeria, playing for Iwuanyanwu. Both hailed from Imo.
The families of late Otenkwa Dele Udo and Benjamin Okorogu will also be visited. Udo, a quarter miler was shot at Ojuelegba by a MOPOL while Okorogu died in the Flying Eagles camp.
Inua Rigogo played in the 60 to 70s. His teamates include POC Achebe,  Fabian Duru, Sule Kekere. Abdul Aminu was a menber of the Algiers 90 squad. He played for Elkanemi. Sheffiu Mohammed was a member of the 1980 Green Eagles. He Played for Raccah Rovers alongside Kadiri ikhana who is presently undergoing treatment too.
The family of the late legendary Mudashiru Lawal who was part of the Green Eagles in the 80s will also be visited while not forgetting the family of late Herbert Anijekwu who was part of  the Super Eagles team  who won Silver at the 1990 African Cup of Nations but died in 2013.