Sports
Dare's Adopt-An-Athlete initiative: Changing the narratives in Olympics preparations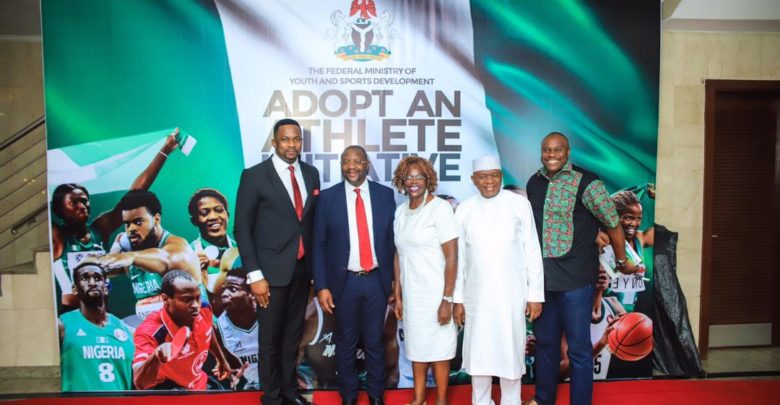 By Clement Nwankpa Jr
The Adopt-An-Athlete scheme is one of the most resourceful initiatives in our recent sporting history. This initiative, flagged off in December 2019, sees individuals, corporate bodies and state governments adopt athletes and financially support their preparations for the Tokyo Olympics.
One could cast his mind back to days when athletes bemoaned poor funding which consequently derailed their preparations for Olympics as most times they were way behind schedule in their tune-up routines.
Quite many had complained directly to this writer about the sordid situations in the past. Most times hinging their inability to deliver desired results on lack of resources to properly time their buildups to the Olympics.
It all seems a thing of the past now. These adoptions mean the athletes got requisite assistance early enough aiding their preparations.
We know Olyimpics podium performers are groomed on the long term, at least, the duration between successive Olympics. Serious sporting nations do so in between two to three Olympics. We are not used to this long term preparations due to the absence of enduring structures and facilities.
One prays things change and we start putting in place functional systems that will institutionalize success. Hopefully, the current Sports Minister Sunday Dare's leaning towards infrastructural upliftment, aggressive grassroots talent hunt and overall sports development will change things going forward.
We need a more futuristic approach which can only be actualised by enduring structures. If these are sustained, in future Olympics, as we had always clamoured, we will have solid participations in multi-medal sports like swimming. In what is a rarity, Nigeria will be featuring a gymnast at Tokyo Olympics.
When the right structures are put in place and the talents are pursued all the way down to the grassroots, we will have a well-stacked pool for the future. Frankly, our talent bank needs a lot of freshening up. It is assuring to note that the current administration is doing a lot in this direction with the Talent Hunt Team (THT) set up by the Sports Minister.
While we await these to yield desired results in future Olympics, we have to ensure that the immediate task of having as many athletes as possible mount the podium in Tokyo is well attended to. It must be noted that such athletes MUST be in the final phases of preparations now.
Without proper funding, athletes leave it all too late. But thanks to the adopt-an-athlete initiative, a good number of our medal hopefuls got needed financial support early enough boosting their early preparations. This should count for something ahead of the Olympics.
By adopting athletes, it ensures they pay less attention to funds and focus on preparations. Without this initiative in the past, athletes were all over the place personally seeking for sponsors for their tune-up programmes. This no doubt rubbed off on their focus and performances. This time, a good number of our medal hopefuls didn't have to bother about funds. It had never been this good for Olympics preparations in the country
At the launch of the campaign, Dare had pointed out that adopted foreign-based athletes got $20,000 while the home-based were entitled to $10,000.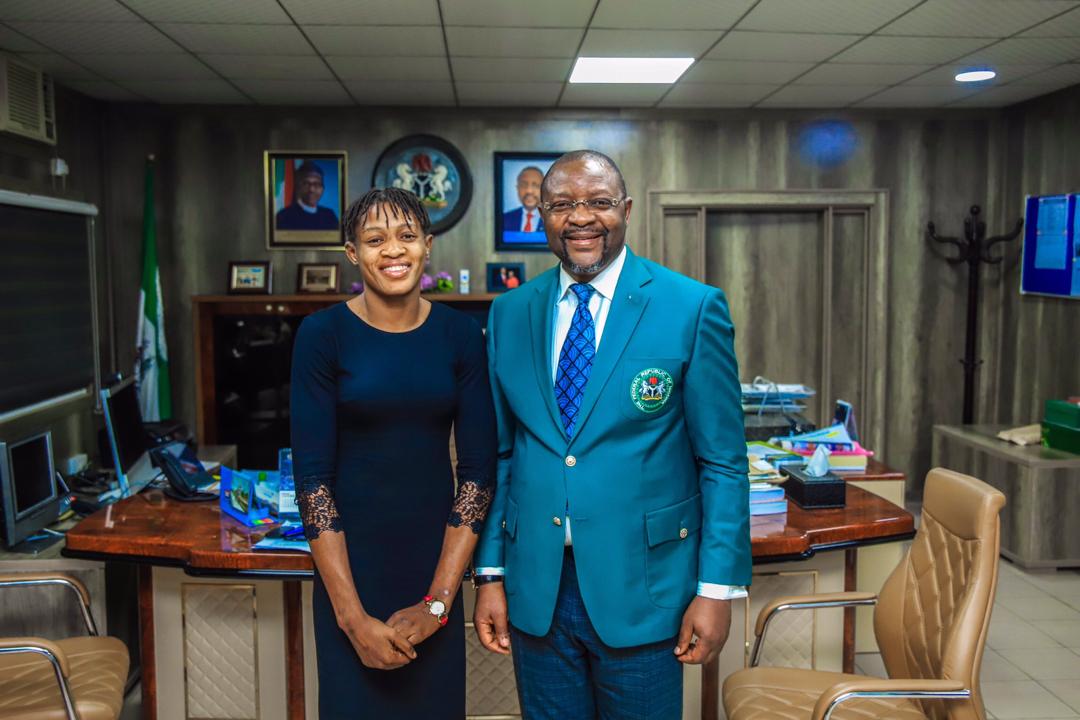 Meanwhile, athletes like Joy Udo Gabriel and Praise Idamadudu were adopted by the Tunde Folawiyo Group while Halogen adopted Adekuoroye Odunayo.
Ruth Usoro was adopted by the chairman of Dakinda Football for Every Home Limited Mr. Emmanuel Akpakwu while Edo state Deputy Governor, Philip Shaibu adopted Nwokocha Nzubechi.
Other adopted athletes are Enoch Goke, Amusan Tobi, Mercy Ita, Ese Brume, Favour Ofili, Blessing Oborududu, Raymond Okevwo, Adeniyi Aminat, Patience George Okon and Usheorise Itshekiri,.
At the event flagging off the initiative in 2019, the Sports Minister had said;  "The hope of the athlete is to be at the Olympics, or the World Championship for their sport; to stand on the podium, and fly their country's flag. They want to be the reasons why Nigeria's flag should be hoisted and the national anthem is sung while the world watches.
"This is their reward; but it is also our honour and prestige, and pride among nations. It is this hope that drives them to invest in themselves, to work hard, to endure all odds, and try to surmount every challenge.
"The Adoption Program is our baby- all of us. By it, we hope to change the narrative about sports in Nigeria. While what we are doing here tonight has the feel of a pilot program to it, we are hard at work to institutionalize frameworks that will ensure that individuals and corporate organizations get value for whatever they put in sports..
"It is our belief that we have partners here tonight who will adopt one, all or any number of the athletes and support them to win gold. By this, we hope we can give them the right pedestal to flourish, guarantees increased chances of success at the games.
"Our actions, no matter how little, will assure them that their journey is not a solo performance, but a team work".
It is hoped that this initiative will boost Team Nigeria's medal placement in Tokyo. At the last Olympics in Rio in 2016, Nigeria picked just a bronze medal in football. Hopefully, this game-changing Adopt-An-Athlete initiative will yield more podium appearances in Tokyo.