News
Dejected mother of triplets gets lifetime from OPM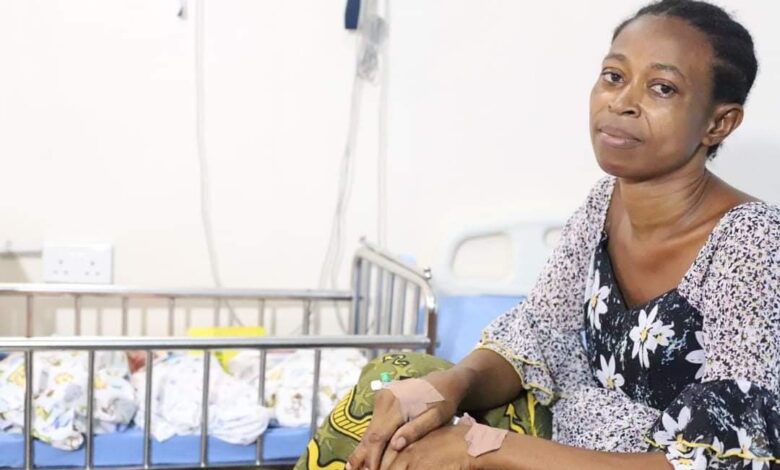 By Olanrewaju Agiri
The birth of a triplet was supposed to bring joy unspeakable, but the reverse was the case for Mrs. Ijeoma Asimole, no thanks to the poor financial standing of her family.
The Asimole family were literally helpless only to be rescued by the OPM free specialist hospital Port Harcourt, Rivers State.
According to Ijeoma who delivered the triplet, she and her husband have been jobless to an extent that they couldn't adequately cater for her five children nor pay their house rent.
When she got pregnant again, she considered terminating the pregnancy because of the hardship they were going through. In that process, someone counseled her and directed her to go to OPM free specialist hospital and register for antenatal since the hospital is free.
She further explained how their landlord has also given them quit notice as they could not afford to pay their rent due to the hard time they were going through and as such doesn't have a place to go even with the triplet.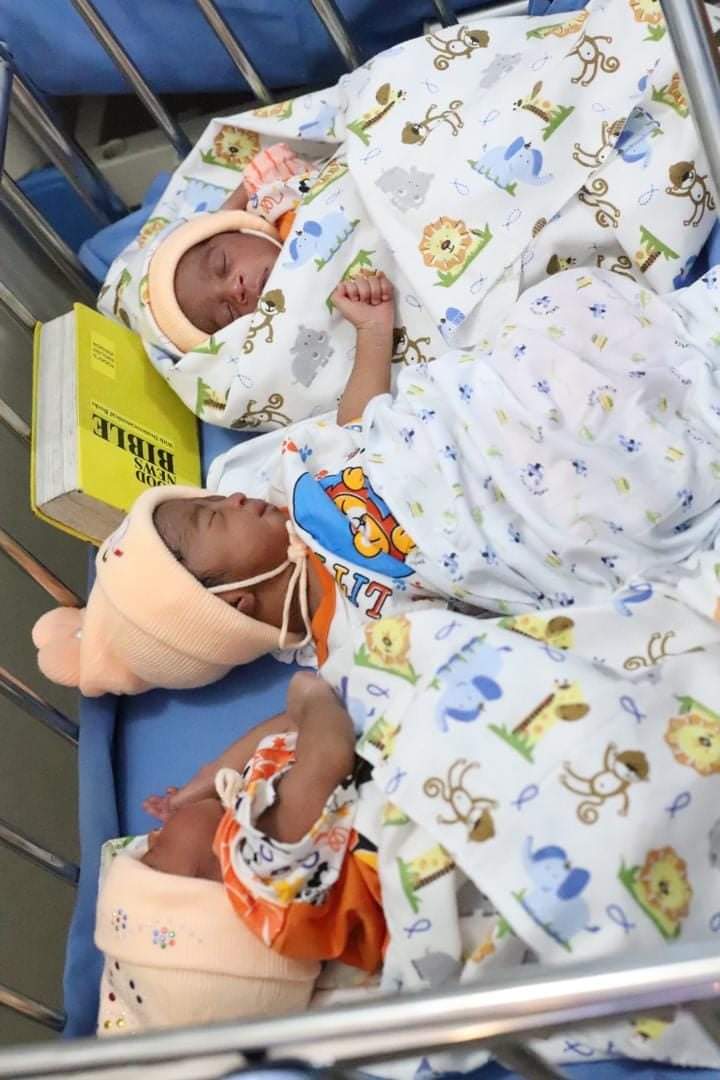 Help however came their way when the overseer of a faith based outfit, Omega Power Ministry, Apostle Chibuzor Chinyere, who is the lover of children visited the free hospital when he heard the pitiful story of the mother of triplet and gave Asimole family a lifeline.
On hearing these problems Mrs Ijeoma was going through, the General Overseer, a man with a golden heart was greatly touched and instantly approved a life scholarship for the triplet till University level while pledging to take full responsibility of the triplet.
Apostle Chinyere also gave Ijeoma Asimole and her Family a house in one of the 18 OPM free estates and with a pledge to set up a good business for her to enable her feed her family as soon as she is discharged from hospital.
The nursing mother in her appreciation remark thanked the man of God for the good gesture saying the scan never revealed that she was conceived with triplets but now the family can obtain relief while praying God to grant Apostle Chinyere a long life.
The triplet was the first to be delivered in OPM free hospital located at Aluu community, Ikwerre Local Government area of Rivers State since the inception in 2012 according to OPM Public Relation Officer, Mr Gogo-Ogute Isaiah.
"OPM Free Specialist Hospital has saved many lives free of charge. It will interest the public to know that from registration, antenatal, scan, delivery, drugs and post-natal services including surgeries were all free, this is a free hospital which does not discriminate," said OPM spokesman.