Sports
Delta for Africa Youth Cup Cape Verde 2020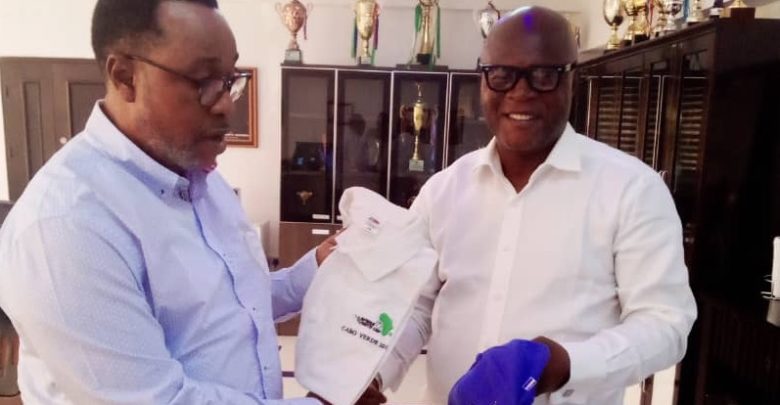 Africa is the world's second largest and second-most populous continent, after Asia. It is about 30.3 million km2 (11.7 million square miles) in size including adjacent islands, it covers 6% of Earth's total surface area and 20% of its land area. With 1.3 billion people as of 2018, it accounts for about 16% of the world's human population. Africa's average population is the youngest amongst all the continents in the world with a median age of 19.7 years as of 2012 when the worldwide median age was 30.4 years. Algeria is Africa's largest country by area, and Nigeria is its largest by population. Endowed with this huge human resources that is yet to be fully harnessed outside it's natural resources.
Serahana Sports in conjunction with the Cape Verdean authorities organized the Africa Youth Cup tournament in 2019 to harness young talents in sports through football and showcase them to the world. The tournament is Africa's response to similar Global International Youth Soccer tournaments to compliment the ongoing progress made in Africa by CAF and FIFA. One of its objectives is to promote healthier Youth of Africa through football and the spirit of sportsmanship.
The annual event holds in Cape Verde, West Africa. The maiden edition held from the 19 to 28 April 2019 at the Estadio Nacional de Cabo Verde, it witnessed the active participation of Cabo Verdean sporting authorities and eight teams from across Africa and Europe, including the Starlet team from Bayelsa State and Pawas Academy from Jos Nigeria. Others are Daraja Football Club, Deportivo Football Academy and Volcan Junior Academy, all from Ivory Coast, Portugal featured SL Benfica Academy while the Host Country, Cape Verde featured two teams, Bolavento and Sotavento Football teams.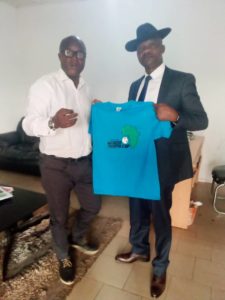 The President of Cape Verde, His Excellency, Jorge Carlos Fonseca, Sports Minister of Cape Verde, Hon. Fernando Elisio Freire, Director General of Sports Hon. Anildo Santos, and the Cape Verde Football Federation President, Mr Mario Semedo were Chief Host and Special Guests at the Tournament. Also, in attendance was Hon. Oscar Evora Santos, Mayor of Praia, Capital of Cape Verde, while Hon. Clement Delgado Garcia, Mayor of Sao Domingo lived up to his promise of hosting teams and participants in the beautiful municipality and stadium of Sao Domingo.
As the 2020 edition of the Africa Youth Cup tournament schedule to hold in Cape Verde in June draws close, the organisers of the tournament have opened its books for registration for participating youth football teams. In the light of this, Serahana Sports official, Godson Abba Ekadi met with the Delta State Sports Commission Chairman, Hon, Tonebok Okowa in Asaba to seek team Delta's participation in the 2020 Africa Youth Cup tournament in Cape Verde. This year's edition according to the organisers will feature not less than twelve teams from across the globe with team Delta, Bauchi, Kogi, Jos Plateau, and Bayelsa States teams from Nigeria expected at the tournament.
Preparations are in top gear in Delta State for team Delta's participation in the Africa Youth Cup as the Chairman, Delta Sports Commission, Hon, Tonebok Okowa is working towards achieving this goal as Delta State is at the fore front of sports development in Nigeria. The Delta State Commissioner for Information, Hon, Charles Aniagwu is also in the know on the state's participation in the tournament. The Africa Youth Cup tournament is open to all football academies, Junior national teams and feeder teams of clubs affiliated to National Football Federations. The tournament features teams U-17 male born in 2003.
The tournament has also received the blessing of the Mayor of Santa Cruz, a sports loving personality who is almost completing a wonderful stadium in the beautiful city of Santa Cruz. Hon Carlos Alberto Silva, Mayor of Santa Cruz has gladly accepted to make his municipality a tournament centre. Tournament centres for 2020 are Praia, Sao Domingo, and Santa Cruz.
Already confirmed teams for the 2020 Africa Youth Cup Edition are the defending Champions, Volcan Junior Academy from Ivory Coast, Deportivo Football Academy also from Ivory Coast, Pawas Academy and United Boys Football Club from Nigeria, Others are Future Stars Agoe Football Academy from Togo, and two teams from host country, Cape Verde as well as CS Maritimo from Madeira Portugal, and Lusaka Youth Soccer Academy from Zambia . Team Delta from Nigeria is expected to complete its registration process very soon to participate in the June 2020 edition of the tournament.