Sports
Diamond Academy award excites Shofoluwe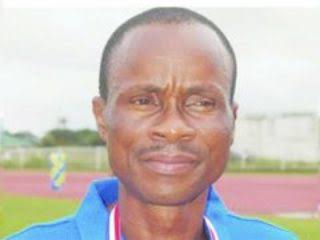 By George Aluo
Ex international, Yisa Shofoluwe is on cloud nine over the special award bestowed on him early this week in Umuahia by Diamond Academy.
Shofoluwe who in his heydays in the then Green Eagles (now Super Eagles) was nicknamed "Dean of defense" was one of the top soccer buffs who the Umuahia based Academy recognized for his contributions to the development of Nigerian football.
Speaking during the event, Shofoluwe noted that the award is one he cherishes so much since it is coming from a place he least expected.
"All through my career I didn't play in Abia State at the club level. I played for Nigeria and if it is taking a body from Abia State to honor me for what I did for our beloved country, then you can see why I cherish this so much. This is not coming from an Academy or any other group from my state, Ogun but from Abia State. It clearly shows that some people in this country truly appreciate what a person like me did for Nigeria as a footballer. It is therefore an award that would remain special for me as a person," Shofoluwe said.
He commended Diamond Academy, especially it's promoter, Prince Martins Apugo for providing a platform for talented Nigerian players to be discovered and nurtured into stardom.
"I m happy the Academy is already meeting the objectives for which it was set up. Prince Martins Apugo is doing well and I pray the Academy continues to grow from strength to strength," Shofoluwe said.