Sports
Different Stroke Of Abeokuta Golf Club Hosts Maiden South West Inter-Kitty Group Tournament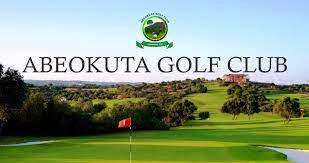 The capital city of Ogun State, Abeokuta, will be enlivened this weekend while playing host to the Twelve Kitty Groups across different golf clubs for a golf tournament tagged "Clash of Titans", organized by Different Strokes of Abeokuta Golf Club.
The event according to the Captain of Abeokuta Golf Club and a member of Different Strokes, Basohun Ladipo Adegbite, will be exciting as the golf course of the Club is ready to host one of the most competitive tournaments in the history of golf in the South-West geo-political zone of the country.
"The kitty groups are expected in the city by Friday 26, for their practice rounds and to enjoy the cocktail party organised by the host group", said the Captain.
He added that "the closing ceremony and the presentation of gifts and medals will take place at the beautiful premises of the Abeokuta Golf Club immediately after the game on Saturday 27th with good music and delicious dishes".
The Chairman of the 2023 Planning Committee, Tony Gbegbaje also explained to newsmen that the tournament will be thrilling, challenging, entertaining and very interesting because it will be more or less an inter-club competition and an avenue for kitty groups to show their strengths and meet other kitty groups in the zone.