Entertainment
Discover 5 Local programmes to watch this weekend on GOtv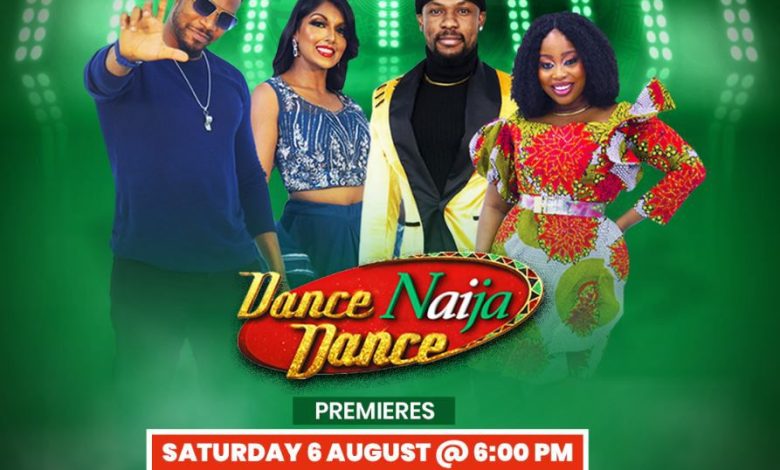 Another jolly weekend is upon us and this time we are doing it the Naija way! GOtv will be providing its customers with a bouquet of local entertaining programs – dramas, series, movies, and talk shows- to binge on this weekend. We bet you'd be spoilt for choice!
Are you searching for ways to bond with family, or planning a movie night with friends and loved ones? Sit back and relax because we've got you!
Here's a line-up of thrilling local programs to look out for on GOtv this weekend.
Dance Naija Dance: We can all agree that dance reality shows are fascinating to watch. Often, it gives us the motivation to stretch our muscles and limbs, and if you are a lover of dance shows, you have so much fun to look forward to with this new dance show. It is a fusion of Nigerian and Indian dance moves and will feature 16 dancers who will compete for the star prize of N5 million! Don't miss out on the new dance reality show "Dance Naija Dance" with the delectable hosts, Hero Daniels and Pelumi Busari, showing Saturdays on Zee world (Channel 25) at 6pm.
Shoot your shot: Join Cupid's assistant, Bisola Aiyeola as she tries to make dreams come true in this reality dating show, Shoot your shot.  With a private date, the show attempts to pair two potential lovers for them to take their relationships to the next level. Tune in this Friday on AM Family(Channel 2) at 9:01pm.
Olowosibi: Are you a foodie? Want to upgrade your culinary skills in traditional dishes? Don't miss out on the entertaining Yoruba cooking show, Olowosibi, with the host, Morayo Joseph (Moposh). The show displays the preparation of all kinds of indigenous delicacies from Africa and beyond with notable industry celebrities. Showing this Saturday on AM Yoruba (Channel 5) at 6pm.
Two dry girls: Drama series that celebrates the beauty of friendship can never go wrong. Two dry girls is one that you should watch with your BFF this weekend. It tells the story of two college friends -Ovien and Calista who live together after graduation but strive to survive the dynamics of friendship, space to love one another, and the quest to figure life out.  Showing this Friday on AM Urban (Channel 6) at 8pm.
My Flatmates: What better way to start a new week than with a rib-cracking TV Show? Don't miss out on another episode of My Flatmates. It captures the lives of four friends who share an apartment with all sorts of chaotic and hilarious things happening as they go about their daily lives. Whether it's Frank, Obus, Prosper, or Baba Landlord, these characters will tickle your ribs and make you long for more. Follow up this Sunday at 7pmon AM Urban (Channel 6).
Stay connected on GOtv to enjoy these shows and other amazing programmes. Visit www.gotvafrica.com or download the MyGOtv app, which is available to iOS and Android users, to manage your account, or dial *288# to recharge today. You can also select the Auto-Renewal option to stay connected to quality entertainment without interruptions.