Entertainment
Discover amazing new shows, series, movies and more this week on GOtv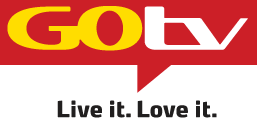 It's time for you to take a step back from programmes you are familiar with and discover new content on GOtv. There is a wide range of selection for you, your family and friends to choose from, such as crime stories, wildlife experiences, eduseries, local content, documentaries and so much more!!
Here's what's #HOtOnGOtv: ​
Do not miss out on the Serie A game, Fiorentina vs AC Milan this Saturday, 22nd February at 8:45pm onSuperSport Select 5 (channel 36) and Premier League, Manchester United Vs Watford at 3pm this Sunday, 23rdFebruary on SuperSport Select 2 (channel 32) and For more football fixtures, visit www.supersport.com.
Looking for adventure? Catch Heroes of the City on JimJam (channel 61). This series is filled with stories that convey the message of helping, sharing and caring. Paulie and Fiona help the townspeople find thieves, put out fires and solve mysteries. In the stories everyone can be a hero!! Every day at 8:25am & 4:10pm.
In the mood for a bit of crime investigation? Watch The Murder Tapes airs on Investigation Discovery (channel 52). True crime investigation using body-camera footage from police departments all over America. What dramatic twists and turns will lead to catching the killer? Thursday, 20th February at 8pm.
If you love documentaries and wildlife, watch Animal Fight Club Compilations airs on Nat Geo Wild(channel 47). On this episode, Animals clash in brutal brawls for survival. Zebra mistake friend for foe, cheetahs tackle a wildebeest, and cannibal crickets unleash chemical warfare. Friday, 21st February at 4:13pm.
Dance and sing along to your favourite urban hit songs on MTV Base's Baselines (channel 72). Saturday, 22ndFebruary at 3pm.
You Have Been Warned is on Discovery family (channel 50). On this episode titled 'Superhumans', witness remarkable people who walk on the ceiling, use knife nun-chucks, a diminutive arm-wrestler who takes on a bodybuilder and a man who runs the loop-the loop. Sunday, 23rd February at 10:30pm
Are you a fan of Bollywood? Namaste England is on B4U Movies (channel 24). A couple's relationship undergoes stress and changes as they struggle to fulfil their dreams of relocating to England. Monday, 24thFebruary at 8pm.