Sports
Double honours for DG National Institute for Sports (NIS)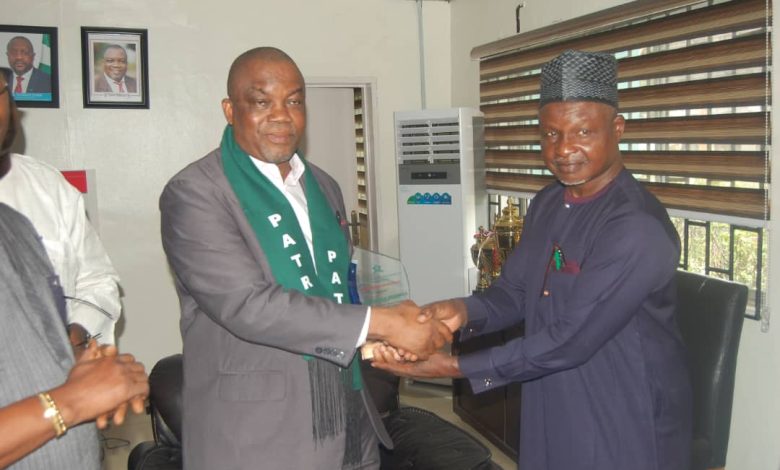 The last few days have been filled with honour for the Director General of the National Institute for Sports, Professor Olawale Moronkola as two bodies have honoured him withv outstanding performance award .The first was from The Progressive Yoruba Youth Council which bestowed on him the Obafemi Awolowo Leadership Award of Excellence and Integrity.
While presenting the award in his office, the body described Professor Moronkola as a golden fish that has no hiding place, even as he was hailed as a worthy role model of Nigerian Youths when he was Assistant Warden, Hall Master of Halls of Residence, University as well as sub-Dean and Dean of Education of the University of Ibadan. The group said his coming to NIS has been a blessing to the Institute.
The second honour came from Modern Pentathlon Federation of Nigeria which inducted him as their Patron. According to the President of Penthalon Federation of Nigeria, Dr Jonathan  Nnaji, the Patronship was confered on the DG due to his zeal, commitment and support towards promoting the activities of the Federation.  Dr Nnaji affirmed that he was found worthy because of the giant strides he had made over the years in sports development as well as since he assumed office at the NIS.
In his response, an elated DG expressed profound appreciation for the award which he dedicated to the Honourable Minister of Youth and Sports Development Mr. Sunday Dare who found him fit to lead the N.I.S. by recommending him to the President for appointment.He further acknowledged the cooperation of the Minister towards the implementation of the mandate to reposition the Institute. He also thanked the NIS Council, Management and staff for their cooperation which has made his assignment possible.  He commended the Penthalon Federation for finding him worthy to be inducted as their Patron, assuring that he would lend his wealth of experience, network, contacts and goodwill to attract support to the Federation.