News
DStv and GOtv bring you easy access to news you can trust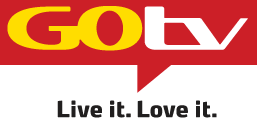 With so much going on across the globe, having access to trustworthy news is more important than ever before, and journalists as well as 'news people' play a critical role in bringing authoritative and responsible reporting to through DStv and GOtv news channels.
It seems only fitting then, that these very people be acknowledged for their efforts. And what better occasion to do so than on 4 April for 'Hug a Newsperson Day'. DStv and GOtv would like to take a moment to extend a heartfelt 'thank you' and a virtual hug to all the local and international media personnel who are working around the clock to keep the world up to date with details and developments as they happen.
We take pride in exposing viewers to a variety of news programmes and channels as journalists around the world bring you up-to-the-minute breaking news, scientific data, and stories based on facts rather than opinions and speculation.
To stay in touch with all the latest news around the world, be sure to tune into any one of these channels for outstanding coverage on news and current affairs:
Al Jazeera, DStv Channel 406 | GOtv Channel 40
Catch the early morning News Live broadcast at 6am for on-the-spot updates regarding the latest happenings around the globe.
BBC World News, DStv Channel 400 | GOtv Channel 41
Don't miss BBC News in Africa at 5am every morning for breaking news focusing specifically on the African continent.
CNN Newsroom, DStv Channel 401 | GOtv Channel 42
The CNN Newsroom broadcasts an African-centric news programme every evening at 6pm, with up-to-the-minute news on the day's leading stories.
CNBC Africa, DStv Channel 410
The CNBC Africa Worldwide Exchange programme screens daily at 10am. It highlights actionable information and news regarding the world of business and looks at the global impact that the Coronavirus is having on the economy.
Sky News, DStv Channel 402
Colin Brazier and Jayne Secker are the two news anchors taking centre stage for Sky News Today at 2pm, a round-up news programme focused on important events and current affairs from the UK and the rest of the globe.
Keeping up to date with critical and important facts about current affairs, in touch with breaking news and on top of business and market reports is easy with DStv and GOtv!
Download the DStv Now App to live-stream these news channels anytime you like. You can also manage and pay your account electronically with minimal effort by downloading the self-service MyDStv App + MyGOtv App.