News
Eagles camp in Singapore bubbles for Chikelue on his birthday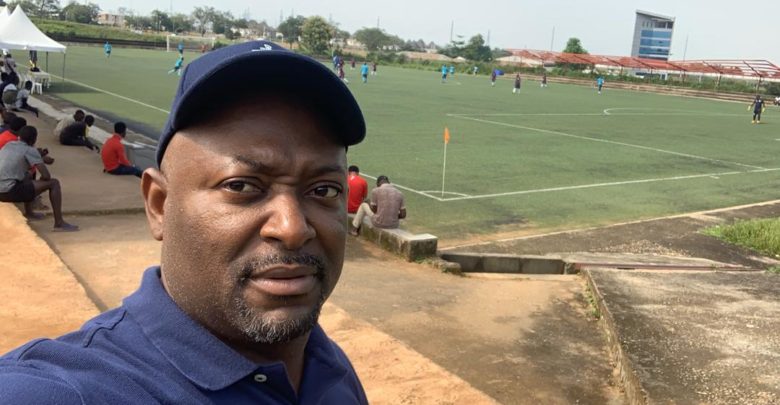 By George Aluo
Ex -international, Chikelue Iloenyosi is having a special birthday today in Singapore ahead of the Nigeria, Brazil international friendly as players and officials of Super Eagles pop champagne for him.
Camp sources disclosed that a special cake was prepared for the Anambra born former Eagles defender with the players showering him with praise for his humane disposition.
Iloenyosi who in his heyday played for several clubs in Europe is a Special Assistant to NFF president, Amaju Melvin Pinnick.
President of National Association of Nigerian Professional Footballers (NANPF), Tijani Babangida in a birthday message to Iloenyosi described him as a worthy Nigerian that has continued to serve his fatherland with the highest level of patriotism.
"Iloenyosi has displayed the highest level of patriotism over the years. We wish him well and the very best as he celebrates. We pray that God will continue to bless and keep him and his family," Babangida stated.
NANPF scribe, Austin Popo on his part noted that Iloenyosi is a trustworthy and honest Nigerian that deserves the best on his special day.
"Iloenyosi is trustworthy and honest. We wish him long life in good health," Popo stated.