News
Edo sports Commission law: Gov Obaseki, a man of vision -Dudu-Orumen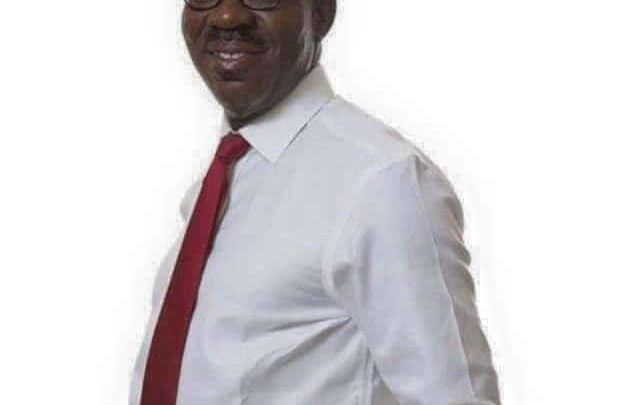 Edo State Governor, Godwin Obaseki, has been described as a man of vision and a passionate supporter of sports in the state.
Barrister Godwin Dudu-Orumen, Chairman of Edo State Sports Commission(ESSC), made the declaration on the heels of the signing of the commission bill into law on Tuesday by the governor.
The ESSC boss said Governor Obaseki's decision to scrap the Sports Council and replace it with the sports commission, reflected his understanding of the fundamentals of modern sports administration and the need to align Edo State with global best practices in sports. He stated that by his action in creating the sports commission and working assiduously to ensure that it became a legal entity, Governor Obaseki had cemented for himself, a place of honour in the annals of sports not only in Edo State but in Nigeria as a whole.
"It takes man who understands modern trends in sports administration to take the bold step of creating a sports commission. Governor Obaseki like all men of vision, understands that the sports council is no longer adequate to fulfill the needs of a rapidly expanding and increasingly complex sports industry. He has by creating the Edo State Sports Commission and signing it into law, ensured that sports in Edo State will not only thrive but will become a reference point nationally and internationally. We thank the governor for this laudable step and assure him that at the Edo State Sports Commission, we will work tirelessly to deliver on our mandate," Dudu-Orumen said.
He was also appreciative of the effort and commitment of members of the Edo State House of Assembly led by Speaker Frank Okiye in passing the bill into law in good time.
"I have nothing but respect and admiration for Speaker Okiye and his colleagues in the Edo State House of Assembly for running with the vision of the governor and for making valuable inputs in the bill. I thank them for making the commission become a reality," Dudu-Orumen stated.
The ESSC chairman also thanked the media for its support and commitment in seeing the commission become a legal entity.
"Our friends in the media have been wonderful. From the moment of the creation of the Commission till now, they have walked in step with us, offering useful advice and admonition. We extend our profound thanks to them for their unflinching support. We also recognize the support of critical stakeholders in sports in Edo State," Dudu-Orumen said..