Sports
Edo State Sports Commission mourns Henrietta Ukaigwe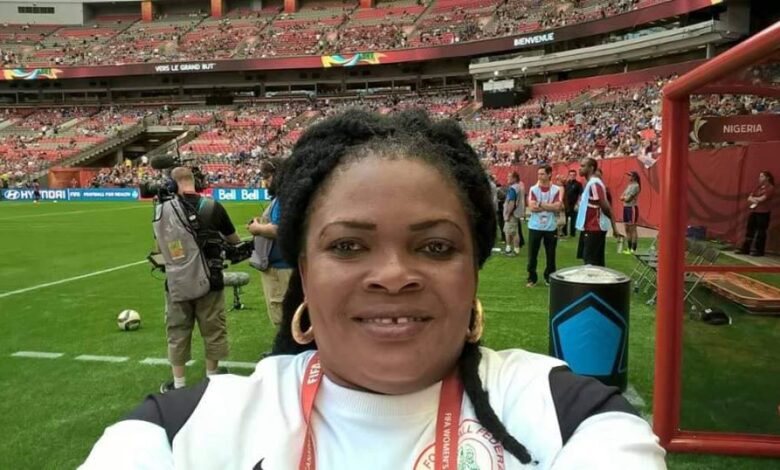 The Edo State Sports Commission(ESSC) has mourned the passing of journalist and football administrator, Henrietta Ukaigwe who died on Tuesday in Lagos after a brief illness.
Ukaigwe, a journalist with over three decades of experience in Sports Journalism, was a passionate promoter of women's football to which she devoted her life in campaigning for the equal rights and opportunities for female footballers.
Until her death, she was member of the Nigerian Women's Football League, the governing body of women's league in Nigeria.
Edo State Sports Commission Chairman, Mr. Godwin Dudu-Orumen, who received the news of Ukaigwe's passing with sadness, said women's football had lost one of its strongest voices.
In a statement issued on Friday by Nnamdi Okosieme, his Special Adviser on Media and Communication, Dudu-Orumen said her demise would cast a shadow on women's football in Nigeria.
"Ukaigwe was a passionate supporter of women's football. For years she worked assiduously to improve the fortunes of the game. Her commitment to the improvement of women's football was total. She will be sorely missed. Here, at the Edo State Sports Commission, she will be missed for the way she helped nurture female footballers from the state to national and international limelight through the annual  football competitions she organized for young girls and national league players  through her organisation, the Female Football Interest Group(FFIG)", Dudu-Orumen said.
He called on Ukaigwe's colleagues to work to sustain the little gains made by Women's football through the efforts of Ukaigwe and others devoted to the development of women's football.