Sports
Egypt 2023 U-20 Nations Cup: Switzerland based gaffer writes off Bosso, says he is too rigid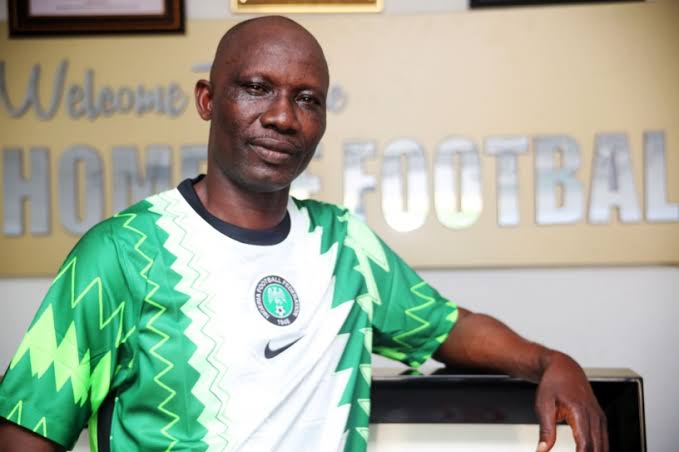 By George Aluo
Switzerland based Nigerian coach, Tony Adeyemi has dismissed Flying Eagles manager, Ladan Bosso as a gaffer who is too rigid.
Adeyemi who spoke exclusively via zoom with Sportsville an independent television sports show on Channels TV Sunday afternoon said Bosso showed in Egypt that he had no plans A, B and C depending on the opponent.
He noted that a good tactician should have different options to win games, even as he added that given the expected high level of opposition the Flying Eagles would face at the U-20 World Cup in Indonesia something must be done for the team to do well.
"The stakes would definitely be higher in Indonesia…the oppositions would be tougher than what we saw in Egypt and unfortunately time is not on our part to begin to rejig the team. The Flying Eagles have a lot of work to do if we must perform well in Indonesia," Adeyemi said.
It would be noted that the Flying Eagles won a bronze in Egypt after beating Tunisia in the third place game. Bosso's boys failed to reach the final of the tournament after losing 0-1 to Gambia in the semi final.
The new indisputable giants of African football, Senegal won the trophy. They defeated their neighbors Gambia by 2-0 in the final.