Business
Eminence Garden Estate Berths in Ilaji, Ibadan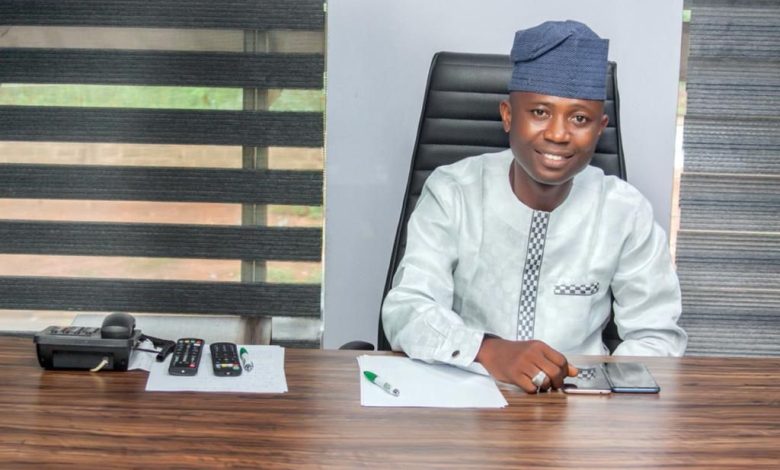 In a quest to add to the economic growth in Ona-ara local government area Akanran and some other less-city within the Ibadan metropolis, The CEO Landline Multinational Limited Mr Olu Falodun has promised that his company will establish more Housing Estates across the city.
Speaking during the official launching of Eminence garden which situated directly opposite Ilaji Hotels and sport Resorts Akanran, during the weekend, the young CEO noted the importance of the real estate business to the economic growth of the nation.
The Eminence garden estate which is the first product of Landline Multinational Limited is made up of acres of land with proposed gate, drainage and streetlights for its occupants.
The young CEO who has overtime works with some notable real estate companies before forming his own brand expressed his gratitude to God and good people within the real estate business in Nigeria
According to him, "I'm honoured to gather people today for myself. I give glory to God because it has been smooth and seamless."
While commending the roles played by his Realtors in making the project a reality, Falodun noted that they contributed immensely in publicity and marketing his company.
He further stated that Realtors who bring clients will get their 15% commission in 24hours after payment, adding that the experiences he has gathered over the years in the real estate sector would enable him treat his members of staff well and build a good name for himself.
One of the board members and a Realtor at Limeline Multinational Limited, Alhaji Taofeek Akani, who also expressed satisfaction with the achievement of the company and urged prospective buyers to key into the great opportunity the company offers, while describing the eminence garden estate as one of the best estate in the nearest future.
The C.E.O also took the guests on a tour to Ilaji Hotels and Resorts to have a glimpse of the benefits attached to buying of land at the estate. Some of the guests present at the launch were Consultants and Realtors of different real estate firms in Ibadan and Lagos, radio OAPs, among others.