Sports
Shocker: Enyimba crash out of CAF Confederations Cup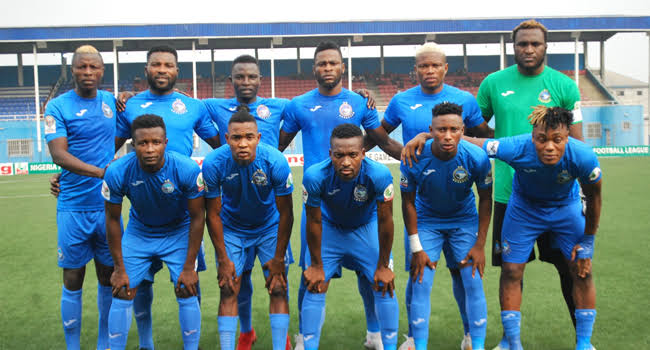 By George Aluo
Enyimba, Nigeria's only hope in the continent are out of the CAF Confederations Cup, no thanks to the inability of the team to hit Benghazi, Libya for the game against Al Itihad.
Al Itihad lost the Aba leg of the tie by 2-0 but insisted on hosting Enyimba on Sunday, a trip which the Aba giants can not make.
Enyimba had pleaded with their hosts for a shift in date but Al Itihad has since rejected the plea.
CAF on their part have ruled that Enyimba can only have their way should Al Itihad cooperate and accept a shift in date.
Enyimba boss, Anyansi Agwu who confirmed the club's dilemma described their losing out as nothing but "Arab conspiracy," even as he added that CAF clearly favored Al Itihad in the board room politics.
Details of what played out would be on Sportsville an Independent program on Channels TV on Sunday afternoon by 2 pm.