News
Expect Robust Quality Representation -Imo Senator-elect, Ndubueze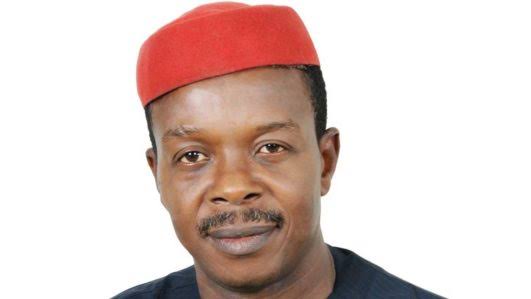 From Jude Opara, Abuja
Hon. Patrick Ndubueze, the Senator-elect representing Okigwe Senatorial District of Imo state has assured the people of his constituency that he will use his office to fix the challenge of infrastructure, roads and general development affecting them.
Ndubueze who spoke shortly after collecting his Certificate of Return in Abuja on Tuesday said he will reciprocate the good gesture of the people who voted for him to attract the dividends of democracy and to render quality representation to his constituency.
The former member of the House of Representatives further stated that he was duly elected by the different divides in his place irrespective of their religious and other inclinations.
"When I won the election, the people of Okigwe across religious divide sang a song 'Mgbidi Jericho adago, na 'ihe abatawo", meaning that the wall of Jericho has fallen.
"Light has shone through. I'm the candidate of all the religious and laity. For them to come up with that sson, it is evidence of what they expect and they know what is in Ndubueze Patrice, they know what is coming to Okigwe zone.
"There's no need restating it. I'm a former member House of Representatives at the age 29, about 30 years ago. You know what that means. And my presence was felt. Now I am 60, I'm coming back. I was 60 on the 24th of February and the following day my constituents gave me a birthday gift.. So what do you expect? Full of energy, renewed life".
On the issue of the legislature being seen as a mere rubber stamp for the executive, the incoming federal lawmaker said; "You are the one that say that. It is when I get there that I will make my own assessment. Then it is you the media that will assess the past and the present whether it is rubber stamp.
"If you know my antecedent, by 1992/93. You cannot pass something, anyhow. I will shoot it down. I've told you there will be cordial relationship between the executive and the legislature, if you don't, then you don't want the nation to move forward. But we will be much more analytical and more concerned about the citizenry. I've been exposed abroad, we will bring back what we have acquired in terms of knowledge and ideas, repatriation of knowledge. If you talk of Okigwe being backward. You may find that you may part of the cause of the backwardness.
"Stand up and lets do what is right. Ndubueze Patrice has always followed what is right. We have abandoned projects, you cannot say you are marginalized when the federal government during the industrial mapping brought Power Plant to Okigwe. It's uncompleted, somebody should pursue it. It is my duty now . We have federal and NDDC roads there, the one linking Okigwe from the express to Ehime Mbano, through Ikpem, the one from Uboma to Isinweke, in Ihite Uboma. You have a silo in Okigwe, abandoned. We have a lot of projects abandoned, somebody should wake up and go out for help. And I'm an Engineer and an Economist and have been exposed, you don't expect anything less. You don't even have to ask questions if you have my trajectory".
Ndubueze also hinted that as a ranking lawmaker, he will surely go for principal positions in the Red Chamber.