Sports
FCT minister congratulates Dalung on Falcons victory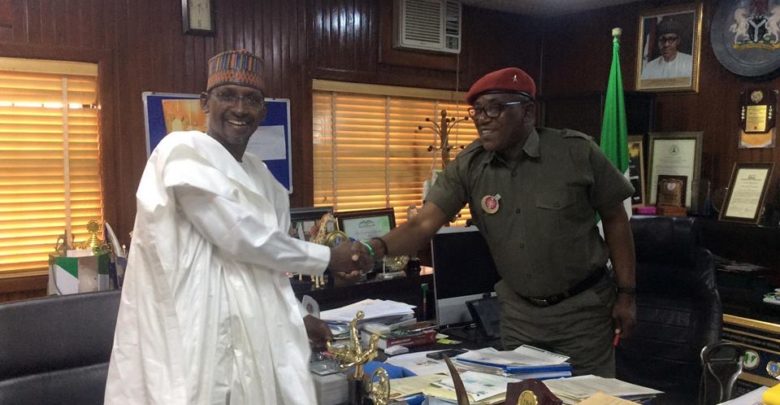 The FCT Minister Mallam Muhammad Bello has congratulated the Minister of Youth and Sports Barrister Solomon Dalung on the victory of the Super Falcons at the weekend.
Mallam Bello praised Barrister Dalung for his numerous achievements in office as Sports minister when he visited him in the office on Monday.
"I congratulate you on the qualification of the Super Falcons for next year's World Cup in France and for winning the Africa Women's Cup of Nations for a record nine times.
"The successes recorded so far under your watch is a reflection of your hard work and the reforms which you put in place since you came to office".
The FCT Minister also reaffirmed the capital City's commitment to a successful hosting of the 19th National Sports Festival in Abuja.
"We are fast approaching the d-day and everything has been put in place by the Federal Capital Territory to ensure a hitch-free Festival.
"Top notch security is also in place to protect lives and property during the 10-day games. We, at the FCT are fully prepared and committed to putting up a memorable event in a few days time. Abuja is home to all and we invite all sports loving Nigerians to the opening ceremony at the Abuja National Stadium on Thursday December 6, 2018 to see the rich culture of Abuja in display."Bello said.
The National Sports Festival starts on December 6th-16th 2018.