Entertainment
Five things you may have missed during Ultimate Love Premiere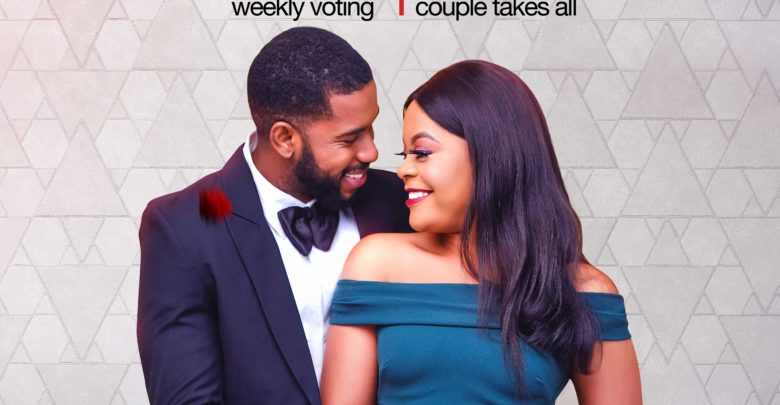 It was all glitz and glamour as Ultimate Love, a brand-new television reality show from the stable of MultiChoice, was launched with a live show on Sunday. The reality television follows the journey of single men and women living in an isolated location in their quest to find life-long love and build a relationship as a couple that could culminate in marriage.
In front of a live studio audience and millions of viewers watching across Africa, 16 contestants, known as Love Guests, were ushered into the Love Pad to begin their adventure in to developing potential enduring relationships as couples.
It's the first time such a reality show will be organised in Nigeria and it started with a spectacular opening check-in live show anchored bys, Dakore Egbuson-Akande and Oluwaseun Olaniyan.
In case you missed a part or the entire show premiere, here are five things you may have missed:
1. Love Guests Cut From The Same Cloth
It's not clear if it's a coincidence, but it seems that a good number of the Love Guests are almost identical with regards to their occupation. The similarity was certainly unmissable as the lovers were introduced to the audience and viewers.
For example, Cherry and Theresa both share a love for the stethoscope as doctors while Chris and Jay have a lot of fancy for buildings as architect and engineer respectively. Kachi, Nkechi, Obichukwu, Jenny Koko and Ebiteinye have an eye for business and financial transactions as entrepreneurs, marketers and accountants respectively, while there's a rich repertoire of media personalities with the likes of Bolanle, Iyke, Louis and Mike. A host of creative performances are expected from Arnold, an actor and singer. Arnold, and David Wilson, a professional compere, while Rosie experience as a teacher will be very handy in the Love Pad.
Certainly, this is a diverse field of knowledgeable and interesting characters.
2. Who is "Aunty"?
In every sphere of life where a group of people are assembled, there's always be a singular person who controls the activity of others. Ultimate Love is no different as it is a social experimentation of 16 Love Guests attempting to find their true love. Therefore, coordinating affairs in the Love Pad will require an experienced individual and that's why veteran broadcaster and media entrepreneur, Adesuwa Onyenokwe, has been appointed as the governess for the maiden edition and will be referred to as "Aunty". Mrs. Onyenokwe is a prominent and respected figure on topical issues like relationships, health and wellness.
In her role as Aunty, she'll be a counsellor to the Love Guests, who will interact with her daily as she supports them in finding their perfect partner and true love. And she has promised not to interfere consistently but allow the lovers to make their decisions as matured persons and bear the consequences of such actions.
3. Johnny Drille's Spectacular Performance
Love is in the air and who better to kick start performances at Ultimate Love than soul singer, Johnny Drille? The talented musician serenaded the live audience and viewers at home with a rendition of his songs "Romeo and Juliet" and "Wait for me". And he was complemented with a live band that masterfully blended the sounds and instruments, which made the performance more electrifying.
Such a breath-taking display by Johnny Drille will surely open the doors for more spectacular performances to be delivered during the show.
4. What's the Ultimate Couple Going Home With?
Before the commencement of the show, it was announced that the ultimate couple will get a fully sponsored traditional wedding and a House. Well, there's more. On Sunday, it was announced that the winning couple will also win N5 million cash, in addition to the aforementioned prizes.
5. Valentine Surprise
It's fitting that the maiden edition of this brand-new reality TV show commenced five days before Valentine's Day. In the spirit of the season, Dakore and Oluwaseun had announced during the show's premiere on Sunday that there will be a special Valentine surprise on February 14. What's this surprise? I'm sure we can't wait to find out.
Fans of the show will find out which of the love guests can provide Naija's most enchanting love story yet and emerge as the ultimate couple, claiming the grand prize totaling N5 million, a lavish traditional wedding and a House, only by staying tuned to DStv channel 198 and GOtv channel 29.
Ultimate Love is available 24/7 to customers on DStv Premium, Compact Plus, Compact, Confam and Yanga packages as well as to customers on GOtv Max and JOLLI packages. Visit www.dstvafrica.com or www.gotvafrica.com and download MyDStv or MyGOtv Apps to pay your subscription or switch your package.