News
Floods compound Turkey's woes as 14 die and several others go missing in two cities hit by quakes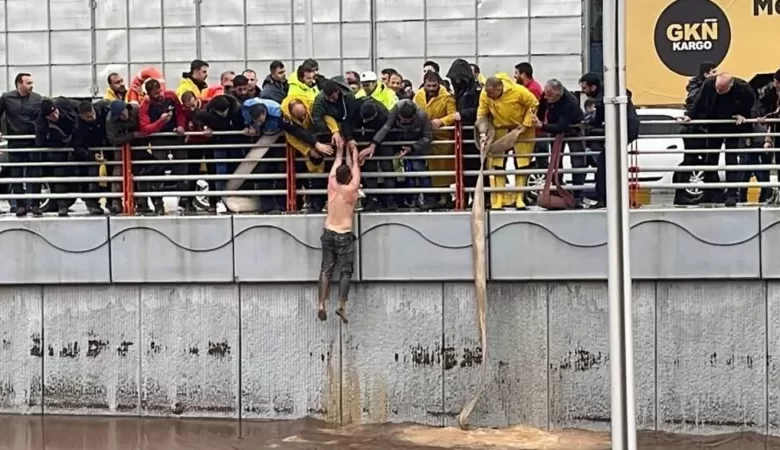 Photo: A man being rescued from the flood
Fourteen people have died and several others are missing after floods swept through the streets of two cities in south-east Turkey devastated by last month's earthquakes.
According to BBC.com report, among the victims were quake survivors who had been living in container homes since the quakes.
Cars tumbled on a torrent of floodwater through the streets of Sanliurfa, where 12 people died.
A container housing two families in Adiyaman was caught up in the floods.
A woman living in the container was among two people killed in the city. Several others were reported missing. Tents in the city were evacuated.
The latest disaster came only five weeks after the twin earthquakes on 6 February in which 48,000 people were killed and many more left homeless.