Sports
Foreign Scouts Storm G-Innovation Tourney For New Okocha, Osimhen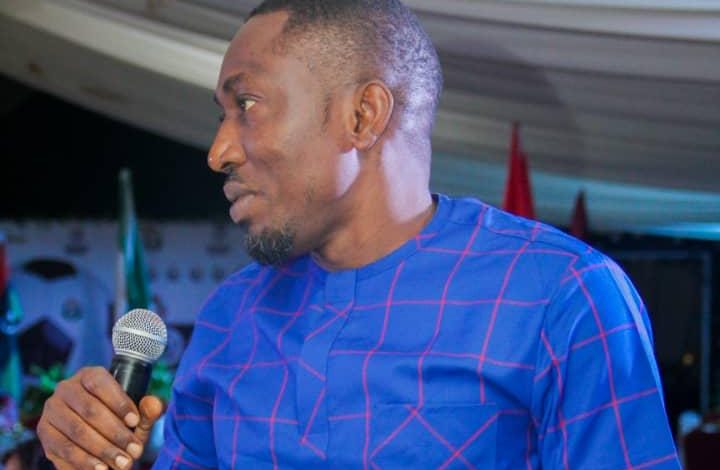 Foreign football scouts are billed to arrive Ibadan, Saturday, for the G-Innovation Invitational Football Scouting Tournament.
The scouts who are coming in from Germany, Russia and Netherlands would join other Nigeria based scouts and coaches to unearth the next Okochas, Kanus and Osimhens at the 3-day tournament scheduled to hold 18-20 September, at the famous Olubadan Stadium, Ibadan.
Speaking on the tournament, President of G-Innovation Football Club, Chigozie Nwagwu, disclosed that the tournament is aimed at giving opportunities to hundreds of indigent but equally talented Nigerian young footballers to display their skills and get scouted by local and foreign scouts.
"We are determined to make a bold statement with this tournament. It is certainly going to be different from the usual scouting programmes where scouts just come and go without any opportunities for the participants," the youthful club owner, remarked.
"I want to assure that with this tournament, in the next two years, players discovered at this tournament would be plying their trades with top local and foreign teams. We're looking at discovering new talents in the mould of the Okochas, Kanus, Osimhens. And I'm confident because we're a blessed country with abundance of talented young footballers," Nwagwu stated confidently.
The 10 teams expected to participate in the tournament include, Crossville Soccer Academy, Dynamic Plus Soccer FC, The Expected FA, John Major FC, Freiwebegwer FC, Stars Builders Academy, YG FC, G-Innovation FC, Jay Oxlade Academy and Demmysports FC.