Sports
Former Abia FA boss, Ephraim Chukwuemeka goes home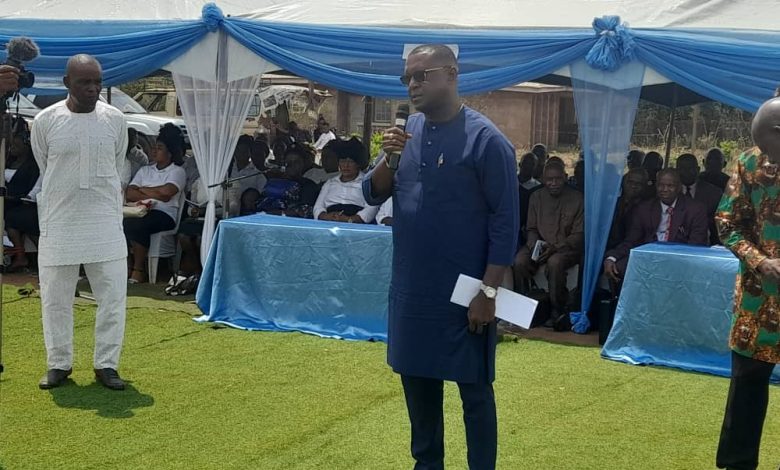 Photo shows the representative of the NFF President, Alhaji Ibrahim Musa Gusau in the person of the 1st Vice President, Chief Felix Anyansi-Agwu making a remark at the burial ceremony of EC Chukwuemeka.
By George Aluo
The remains of former referee and long-time Chairman of the Abia State Football Association, Pa Ephraim Chukwuezugo Chukwuemeka (popularly known as E. C. Chukwuemeka) were laid to rest in his home town in Abia State on Friday.
The Nigeria Football Federation (NFF) alongside several other football stakeholders witnessed the burial ceremony.
NFF President, Ibrahim Musa Gusau was represented by his first Vice President, Felix Anyansi Agwu.
Agwu who spoke at the ceremony noted that EC as the late football buff is popularly called served the country meritoriously.