News
Glitz and glamour as American big boy, Akpunwa buries mom in style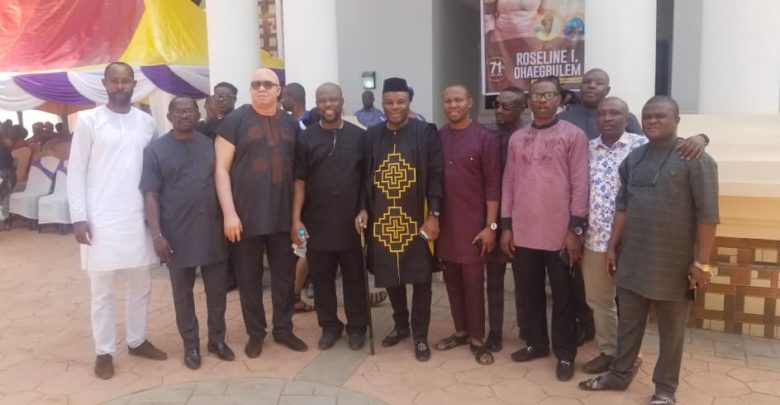 By Nzeh Frankwhite
It was a case of glorious exit, transition to glory and an obvious
celebration of life, when recently, on the 31st of January, the
sleeping town of Ihiteafoukwu in Ahiazu Mbaise, came alive, as the
crème de la crème of society literally invaded the community to pay
their last respect for the repose of late Nneoma Roseline Ohaegbulem,
who died last November in Minnesota, USA after a brief illness.
The burial had attracted several notable personalities, majorly due to
the popularity of Mr Charles Ohaegbulem popularly known as Akpunwa,
first son of the deceased. Charles, a celebrated ex-footballer, is
currently a successful businessman in America and had spared no coin
at giving his mother a most befitting burial.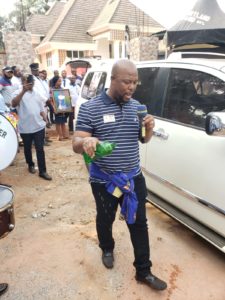 The carnival like band procession that preceded the committing of
Nneoma's body to mother earth, was scintillating, followed by a
luxuriously decorated event venue, these provided the numerous
performing musicians the right psyche for an enthralling performance
to electrify the atmosphere for a most memorable event.
Speaking to a cross section of journalists at the event, Akpunwa had
this to say about his mother; "My late mother meant the whole world to
me, I cant imagine life without her, but I guess there are a lot of
things in life you cannot have control over, death is one of them.
There are moments I just think there could be something I can do to
bring her back………….. I just know there is God and God has called her,
having served him all her life time. I sincerely love my mother a lot."
The intimidating presence of members of Akpunwa's Old Boys of St Peter
Claver Seminary Okpala 91' cannot be overemphasized. They came in
their numbers and parades highly placed personalities in almost every
thriving sector of the Nigerian economy, ably led by Sir Henry
Asiegbu, Regional Director of Fidelity Bank. They stood behind one of
their own (Akpunwa), like a strong pillar, all through his period of
grief.
Late Nneoma Roseline Ohaegbulem died at the age of 71, she is survived by 5 boys, Charles, Chilee, Chibuzor, Chukwuma, Chukwuemeka, and 16 grand children. May her soul
Rest In Peace.