Sports
Go for victory against Brazil to sustain winning mentality, NFF boss charges superlative Flying Eagles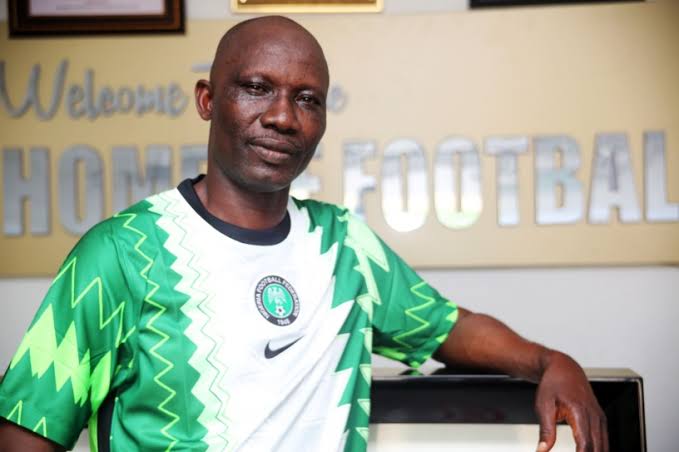 A thrilled President of Nigeria Football Federation, Alhaji Ibrahim Musa Gusau on Wednesday night told Nigeria's U20 boys, Flying Eagles to go for all three points against Brazil in their final group game at the FIFA U20 World Cup to sustain their winning mentality.
The NFF supremo spoke minutes after the two-time World Cup silver medallists stunned Italy 2-0 in Mendoza to soar to the top of Group D at the ongoing global fiesta in Argentina, with a commanding performance that left the Italians and their thousands of supporters flustered and crest-fallen at the Estadio Malvinas Argentina.
Pre-game, the bookmakers had the encounter all in favour of the Italians, who overran Brazil with three goals in a rapturous first 45 minutes on Sunday, before the South Americans reduced the tally by two in the second period.
Against the Flying Eagles, the pacy Italians could not find their rhythm and simply watched the Nigerians dominate several sectors of the pitch, with two well-taken second half goals by Salim Fago Lawal and Jude Sunday no more than the African flagbearers deserved on the night.
"I want you to celebrate but to quickly put this behind you and focus on the game against Brazil. Nigerians are proud of what you have achieved in qualifying for the knockout stages after only two matches. But we must sustain the winning mentality, so we have to go for victory against the Brazilians on Saturday.
"Once the winning mentality is sustained, we can go all the way."
From the very first minute, the Flying Eagles left no one in doubt that they were on the pitch for business, with Salim Fago Lawal turning and shooting inside the box, but the goalkeeper had it covered.
Italy's Tommaso Baldanzi, who dazzled against Brazil, saw his shot fly over goalkeeper Chijioke Aniagboso's sticks in the 4th minute, and another one went far away six minutes later. Daniel Daga tried his luck at the other end, but the Italians rocked the Nigeria crossbar in the 20thminute after a flowing move orchestrated by Baldanzi.
Daniel Bameyi and Fago Lawal got behind the Italian defence but the first half ended scoreless.
On resumption, Italy broke forward but Abel Ogwuche, excellent at the heart of defence, botched their efforts, and Bameyi would again rattle goalkeeper Sebastiano Desplanches in the 48th minute. In the 62nd minute, a resilient Tochukwu Nnadi fought his way through the opposition defence and a fall to spin a good cross that Fago Lawal headed beautifully into the net for Nigeria's first goal.
Italy came close in the 84th minute with a flowing team move, but substitute Daniele Montevago could not make it count. At the other end, Jude Sunday latched onto a long thrust that bounced beautifully for him and scored Nigeria's second with a well-taken shot, well into added time.
V