Sports
Golfers celebrate Philip Shaibu, Edo Deputy Governor @ 49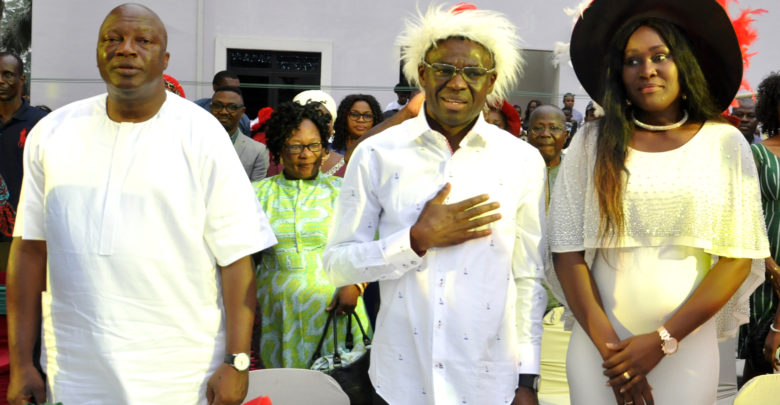 Pics 1: Edo State Deputy Governor, Rt. Hon. Comrade Philip Shaibu (Middle) His Wife, Mrs. Maryann Philip-Shaibu and the Secretary to the State Government Osarodion Ogie, Esq. at the 2018 Festival of Nine Lessons and Carol hosted by the Deputy Governor in Benin
Pics 2: Edo State Deputy Governor, Rt. Hon. Comrade Philip Shaibu (Left) in a hand shake with Captain of Ikoyi Golf Club, Brigadier General Mao Amalegbe with them is Captain of Benin Golf Club Osagie Nehikhare at a special tournament held in Benin in honour of the Deputy Governor @49
About 60 golfers convened on Benin City, Edo State Capital last weekend to celebrate one of their own, the State Deputy Governor, Rt. Hon. Comrade Philip Shaibu.
The ebullient Deputy Governor, an alumnus of the University of Jos and University of Benin clocked 49 last week. The Ikoyi Golf Club came with the highest contingent led by its Captain Brig-General Mao Amalegbe who was accompanied by his wife.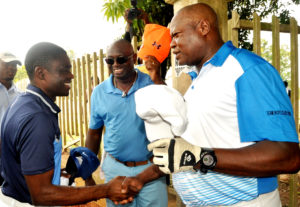 The tournament was rounded off with a dinner where various prizes were given to winners.
Meanwhile, Shaibu, a devout Catholic has already activated Christmas mood at the Edo Government House when he hosted the festival of Nine Lessons and Carol.
Shaibu during the Carol prayers for peace not just in Edo State but the country at large, even as he urged Nigerians to show love to one another.