Sports
Good Governance Football Tournament: Teams Ready, Talk Tough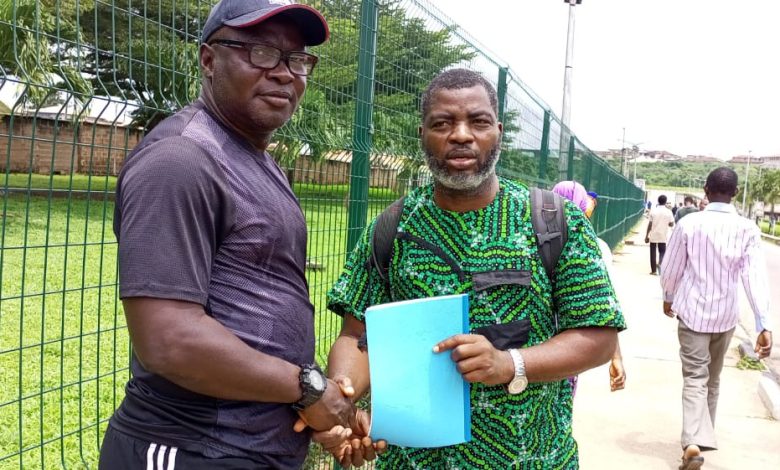 By Akeem Busari
As preparations for the maiden edition of the Good Governance Awards reaches crescendo heights, invited football clubs who are billed to participate in the football tournament, which is a part of the event, have started talking tough ahead of the games slated Sunday, October 2nd at the refurbished Olubadan stadium, Ibadan.
Speaking on his team's readiness for the games, Ijesha Golden Warriors gaffer, Oye Rawlings stated that his boys are well prepared to tackle their opponents and make impressive marks at the tournament, ahead of the new football league season.
Coach Odubola of Ilaji FC, also stated that his team would his team would take the games seriously, as it also prepares for the new league season.
Seasoned football tactician, Coach Gbenga Ogunbote, whose team 3SC, are presently taking part in the ongoing Optimal Energy Pre-season tournament in Ikenne-Remo, reiterates the readiness of his team. Adding that it is another opportunity to put his team in top shape ahead of the new NPFL season.
On Sunday, October 2nd, in the first game of the tournament, Ilaji FC would tackle Housing Corporation FC by 10am, while Ijesha Golden Warriors would battle their more illustrious opponents, 3SC by 3pm. And the final match slated for Monday, October 3rd, 2022.
The events proper would parade the Deputy Governor Of Oyo State Barrister Bayo Lawal, who is expected to lead others including Sola Adedeji Chairman Senabas Edge limited, Engr. Dotun Sanusi, the Chief of Ilaji Hotels and Sports Resorts, Oyo State FA Boss, Kabiyesi James Odeniran, Barrister Rotimi Alli, Ibadan City Polytechnic, Coach Gbenga Ogunbote, Chairman of Shooting Stars Sports Club, Hon. Babatunde Olaniyan, Olufemi Ajao, Hon. Oyebayo Rawlings, Barr. Jubril Olanrewanju and  Princess Arewa Folashade Adeyemi to receive the prestigious awards.
The 3-day programme with the auspicious theme; 'Play Football For Good', begins with the Seminar/Awards, and with the paper to be delivered by Barrister Jubril Olanrewanju.
The event is powered by Aroka Media Network and Kayode Idowu, fondly called 'Skilla'.