News
GOtv unveils thrilling programs line up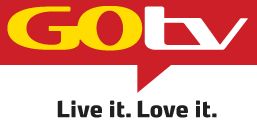 GOtv Nigeria has released an exciting line-up of programmes for this week with thrilling movies, kiddies' shows, music and telenovelas for the pleasure of the whole family.
On the programme menu is another delightful episode of Betty In New York where Ricardo and Armando try to learn more about Betty's mysterious boyfriend but end up confused. The programmes would air Weekdays at 7pm and weekends by at 6pm.
For the crime story lovers, catch High Alert, on CBS Reality (GOtv channel 22) on Saturday 7 September at 7:20pm and 11:30pm. This season will showcase some of the South African underworld you never knew existed. A raw, uncut look into those who dedicate their lives to making the families of Johannesburg safer. Buckle your seat belt, it's going to be quite a ride…
On Discovery Family (GOtv Channel 50), it's time to hit the ocean waves in this visually stunning series Mighty Cruise Ships, with unprecedented access to the billion-dollar, cutting-edge, opulent vessels that sail passengers away to high seas luxury. Sailing to the world's most blissful nautical hotspots, this luxurious series journeys on a different vessel in each episode, to exotic ports in old world cities including Istanbul, Athens, Rome, and Barcelona; the challenging but breathtaking high Arctic; the rugged coastlines of Norway and Scotland; and for the first time, to the Caribbean. Catch all the thrilling journeys on from September 5 at 8pm.
For the younger ones, popular animated series P.J. Masks return to Disney Junior (GOtv channel 60) by 5pm this month, as season three launches with premiere episodes. In the episode entitled Moon Madness, Luna Girl steals the moon crystal to power her Mega-Magnet, creating a portal that pulls stuff up from the city. The PJ Masks go to the moon to stop her!
Watch the drama unfold this month on Mehek as Dennis struggles to express his feelings to Priya with the help of Norah. Shaurya uses another tactic to get Mehek to regain her memory. Sanjana's work of manipulation gets in between Norah and Karan's relationship. Catch it on Zee World (GOtv channel 25) every day at 8pm.
Relax on a Sunday evening with Flip It Like Disick, showing on E! Entertainment (GOtv Channel 26) Sunday at 6:05 pm. The program documents Scott Disick's unconventional house flipping and home design business. Across the season, we see Scott and his brilliant team flip a high-end luxury real estate project in Los Angeles, while also transforming home design projects for his celebrity friends.