News
Governors, Dickson, PDP PCC, KOLGA Monarchs Condole Diri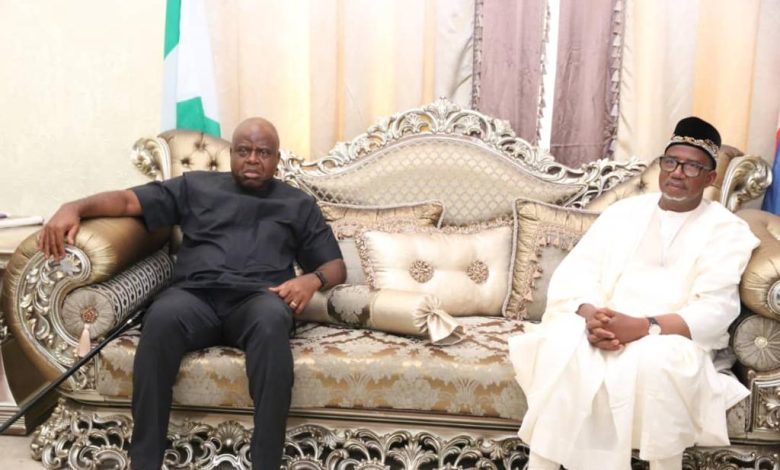 The Nigeria Governors Forum (NGF) has commiserated with the Bayelsa State Governor, Senator Douye Diri, over the passing of his father, Pa Abraham Diri.
Chairman of the NGF and Governor of Sokoto State, Aminu Tambuwal, during a condolence visit to Senator Diri at his country home in Sampou on Tuesday, said the NGF was saddened by the demise of the octogenarian.
Governor Tambuwal noted that his Bayelsa colleague's entire being was representative of the good works of his father, whom he said lived well and impacted on the socio-economic wellbeing of not only his immediate environment but also Bayelsa State and Nigeria in general.
He also said the father of the governor departed peacefully being a peaceful man who built bridges of peace in his community and other parts of the state.
Tambuwal urged Diri to take solace in the fact that his father had gone to be with his creator.
He said: "It is indeed sad to hear about Papa's passage. I was in Sokoto when the news got to me.
"That is why on behalf of all the 35 governors of Nigeria, including Bala Mohammed who got here before me, I decided to come to extend our condolences to our brother, members of his family and the people of Bayelsa State.
"Papa lived well and trained not only those who are your siblings but many in this community and impacted on the socio-economic life of this very important place, Bayelsa in general and Nigeria. And when it was time for him to go, he passed on peacefully.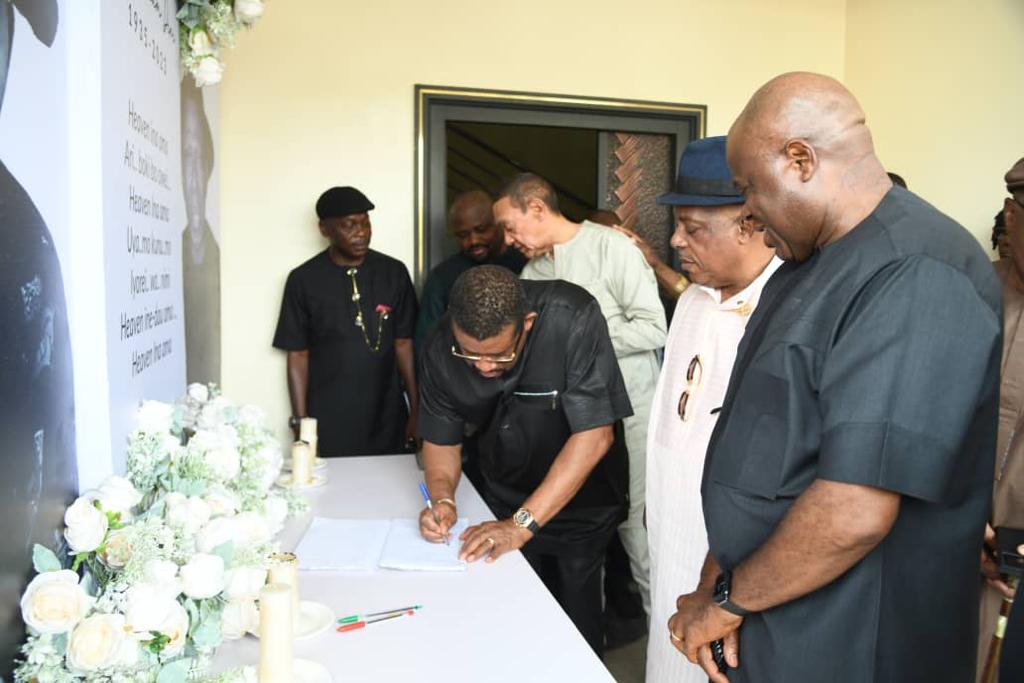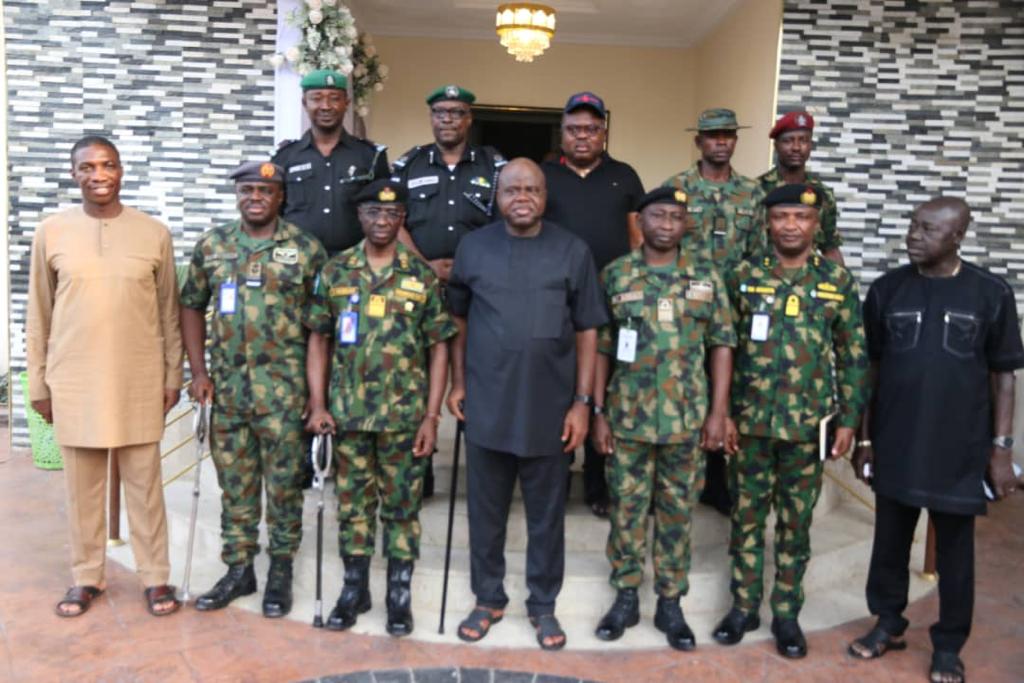 "One is not surprised that he died peacefully because he was a man of peace who built bridges of peace in this community. God has called him home. In any case, all of us came from him and we must one day go back to Him at His own appointed time."
Earlier, the Governor of Bauchi State, Senator Bala Mohamed, stated that he was scheduled to join in the third anniversary celebrations of the Diri administration but noted that "man proposes but God disposes."
The Bauchi Governor said his Bayelsa counterpart has carved a niche for himself among governors and thanked God for blessing the state with his father who instilled discipline and good behaviour in his children.
Governor Mohammed equally presented a letter from the Emir of Bauchi commiserating with the family.
Immediate past governor of the state, Senator Seriake Dickson, also led a delegation of Bayelsa West leaders to visit Diri.
Senator Dickson, who represents Bayelsa West Senatorial District in the Senate, said the governor was not alone in his moment of grief.
He described the death of Pa Diri as a glorious call having lived for 88 years and that it was normal for children to bury their aged parents.
Dickson said the late Diri was a disciplinarian who contributed greatly to society in raising responsible children such as the governor.
Also, former PDP National Chairman, Prince Uche Secondus alongside members of the PDP Presidential Campaign Council in Rivers State was in Sampou.
Prince Secondus said they came to identify with a performing governor and worthy ambassador of the PDP while he mourns his father.
He noted that Diri's contributions to the party and Its presidential campaign were indications that his father impacted greatly on his son.
Secondus was accompanied by the Director General of the campaign council, Dr. Abiye Sekibo and the chairman, Senator Lee Maeba.
On its part, the Kolokuma/Opokuma Council of Chiefs led King Mozi Agara said the council and people of Kolokuma were not only mourning but also celebrating their son who lived a life worthy of emulation.
King Agara commended the governor for proving his capacity to govern the state, stating that they were proud of him.
Responding, Senator Diri said he was encouraged by the visits, adding that he was happy that his father lived to see him become governor.