News
Group likens Ajaero's NLC strike to IPOB sit at home
...Says ordinary people going through hell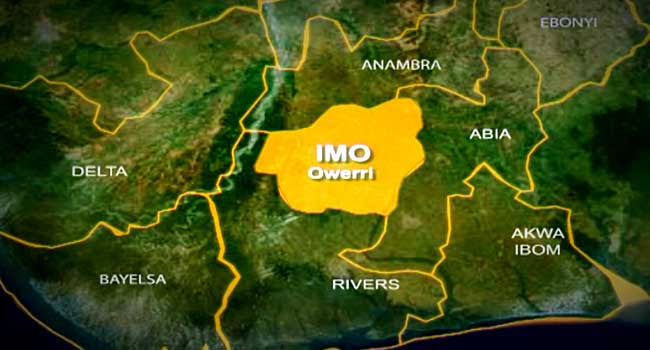 The current strike in Imo State being prosecuted by the National President of Nigeria Labour Congress (NLC) , Comrade Joe Ajaero, has been likened to the weekly sit at home order by IPOB because of its devastating consequences on the economy of the ordinary people of the State.
Consequently, the Federal government has been asked to wade into the issue due to  the security implication of the strike, especially its potentials of defranchising millions of voters in Saturday's election.
Speaking to newsmen in Owerri, the Chairman of Coalition for Good Governance in the South East, Comrade Nkemakolam Nwankwo said the total strike being prosecuted in Imo State was capable of causing social upheaval if the matter was not checked.
He said apart from the fact that the local chapter of NLC has washed its hands off the strike, it was against labour laws to call a strike during election.
Nwankwo said if the matter was purely a labour dispute, it would not have led to the shutting of petrol stations, cutting off electricity supply and generally crippling all activities in the state.
" The question to ask is what Ajaero wants to achieve by suffering the poor masses who are neither workers nor Government people? By restricting their movements through economic strangulation, Ajaero has taken over the enforcement of sit at home order in Imo State," he averred.
According to him, it was disheartening that for purely selfish and political reasons, Ajaero is determined to inflict hardship on the ordinary people of the State in the name of labour militancy.
He called on security agencies to move in and arrest the situation before the matter escalates into a social upheaval.
Said he: "What is happening in Imo State is capable of threatening national security when one man decides to stop millions of people from going out to vote for the candidates of their choices during Saturday's governorship and state legislative elections."
Comrade Nwankwo also urged labour leaders across the country to condemn what he called dictatorship of Ajaero so as not to rubbish the integrity of labour.
" There is no doubt that the man is sliding towards dictatorship. The earlier he is called to order, the better for the organized labour," he concluded.