Sports
Gusau inaugurates NFF Appeals Committee, urges diligence and fairness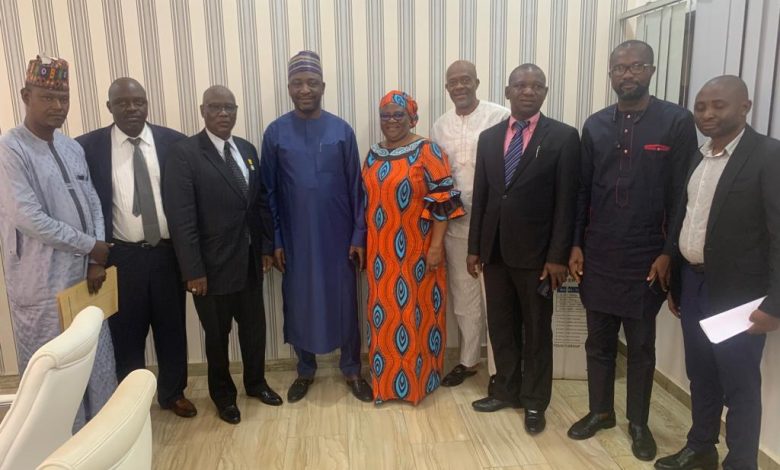 President of Nigeria Football Federation, Alhaji Ibrahim Musa Gusau on Tuesday inaugurated the NFF Appeals Committee with charges to the chairman and members to discharge their duties and obligations diligently and truthfully, and to ensure fairness and justice for all.
"The Appeals Committee is the last line of fairness and justice in our football, and justice must not only be done but must always be seen to be done. This is a very serious assignment and we have absolute trust and confidence in your ability and capacity to ensure that justice and fairness prevail whenever you are approached for adjudication.
"Your committee should be ready to dispense justice promptly and as appropriate in cases within and among stakeholders of the game. It is important to discharge your duties promptly and fairly without fear or favour, after examining all facts brought before you."
In his response, Chairman of the Committee, Barrister Gandi Umar Mohammed (mni), assured that his panel is ready to give its very best in ensuring that justice is done in all cases brought before it.
"I want to assure the NFF President, Board and Management, and indeed the Football fraternity, that we are committed, dedicated and willing to serve purposefully, truthfully, fairly and justly in order to attain the goals and objectives of this administration in its desire to ensure real growth of the Nigeria game.
"I have seen my members and I am assured of responsiveness and total commitment to the task at hand towards the development of Nigeria Football."
Also at the inauguration were Barrister Martin Usen Effiong (Vice Chairman); Barrister Bweino Dauda (Member); Barrister Bukar Muazu (Member); Barrister Bemva Akortsaha (Member) and Joshua Onoja Esq. (Secretary).
There were also Rt. Hon. Margaret Icheen (Member, NFF Executive Committee); Dr. Emmanuel Ikpeme (NFF Deputy General Secretary); Barrister Okey Obi (Ag. Director, Legal); Alhaji Abdulkarim Bako (Deputy Director, Finance & Admin); Dr. Robinson Okosun (Deputy Director, Technical); Mr. Abdulrafiu Yusuf (Assistant Director, Technical) and Mr. Mohammed Ameenu (Special Assistant to the General Secretary).