News
Here's why you need to step up to GOtv Max this September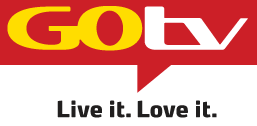 The month of September signals the end of summer and the start of a new school year. Keeping yourself entertained while the kids are at school and making sure they are occupied over the weekend, should no longer be a problem as Gotv has assembled an exciting line-up of programmes to keep you and your family entertained all month long!
And with the #GOtvStepUp campaign, GOtv customers on lower packages can enjoy world class entertainment packed with sports, movies, series and more all on GOtv Max at a reduced cost of N2,600. The campaign offer runs from 2nd of September till the 31st of October, 2019.
Here's why you should Step Up to GOtv Max starting this week:
Football lovers can enjoy the resumption of UEFA Euro 2020 qualifiers: Football fans can seat back, relax and watch the UEFA Euro 2020 qualifiers. For more information and upcoming fixtures, visit www.supersport.com.
Crime story fans are in for a treat with the brand new season of High Alerton CBS Reality: For those who enjoy crimes stories, High Alert S2 (New Season)will premiere on CBS reality (GOtv channel 22)Saturday, 7 September at 7:20pm.Sometimes though, out of the ashes and ruins comes a hero, or three..Meet the Eblen brothers – they run Nightguard security and, big or small, will tackle all kinds of crime. From street patrols to busting notorious criminals, brothers JP, Zaine and Moolie are an unstoppable force at the helm of this second-generation family business. With a sharp sense of humour, and an uncanny ability to keep the situation light, this crime-fighting family never ceases to entertain.
Tag along on the chase to hunt down criminals with Criminal Mindson FOX: On this episode of Criminal Minds, the FBI's assistant director of national security joins the Behavioral Analysis Unit (BAU) as it investigates the quadruple homicide of a group of roommates in St Louis. Catch this episode on FOX (GOtv channel 19)Tuesday, 10 September at 7:45pm.
If you are all about woman power, Black Girls Rockis for you!Black Girls Rock (Special)will air on BET (GOtv channel 21)Tuesday, 10 September at 7pm. Founded by celebrity DJ, model and executive producer Beverly Bond, The BLACK GIRLS ROCK! Awards show was created to celebrate the nexus of achievements of exemplary women of colour who break boundaries, blaze trails, and set trends across sectors. Since 2006, the annual BLACK GIRLS ROCK! Awards has honoured an outstanding range of accomplished and inspiring women across generations and genres. BLACK GIRLS ROCK! has been committed to empowering women through media and enriching girls through leadership, education, and positive identity development programs.
The kids can relax at home this weekend with a captivating educational show on Jim Jam: What's The Big Idea?Is a programme which centres around Hugo, who wants to find out what play is and why kids love to do it. There are so many games to play, Hugo could play his whole life.