Sports
Ibadan agog as Ufitfly boosts 'Rep Your Club' Jersey Challenge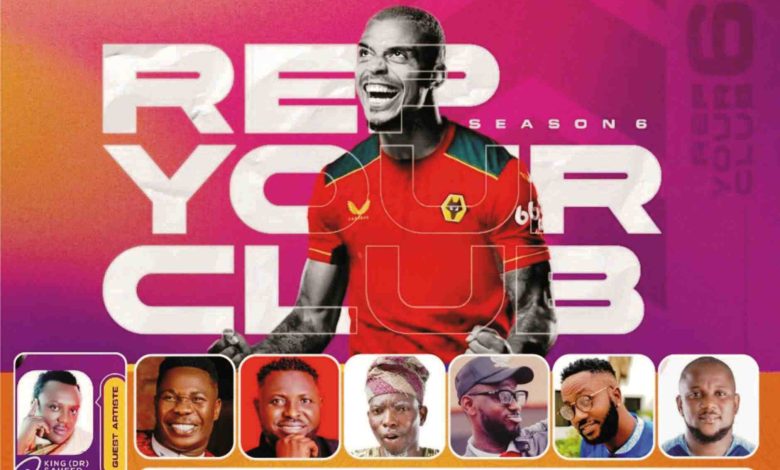 All is now set for the 6th edition of annual 'Rep Your Club' Jersey Challenge, where football lovers proudly in large numbers wear the jerseys of their choice clubs as this year's edition organized by Smart Code Africa and Maben Dynamics and supported by the foremost Destination Management firm UfitFly.
King Dr Saheed Osupa who is an ardent Chelsea fan is expected to thrill other football fans with his exhilarating fuji music at the expansive Hall of Grace, Jogor Event Centre Ibadan on Thursday 28th, September,2023, according to Tunde Olawuwo, the General Manager of Splash FM Ibadan who conceptualized the event.
Speaking ahead of the event, the head of Yoruba Sport's crew of Splash FM, Olawale Hamzat said "this year's edition of 'Rep Your Club' Season 6 tagged 'Owo Saudi' will come with a bang! with mind blowing cocktail of football banter, freestyle performances and lots of riddle games that awaits all football lovers."
The event, an annual show according to Hamzat is themed around football and entertainment with idea to celebrate fans loyalty and passion in supporting their various clubs through thick and thin.
"It has being the biggest jersey party in the Southwest of the country as all previous editions used to attract more than five thousand football lovers donning their club's jerseys to celebrate with one another in an electrifying atmosphere."
Top notch entertainers such as The Jekanmo crew, The funny witty and Charismatic, Dele Omo Woli, Baba Alariya, Lekan Orolabi (Unadeyfeelam), The DJ AY, Edwin Paul (the Sage) and the Oba Orin himself King Dr Saheed Osupa will all be there," said the sport's journalist popularly known as Top striker.