Feature
IBADAN POLY GRADUATES: THE PLATINUM CONSULTANTS AND SEYI MAKINDE'S CONUNDRUMS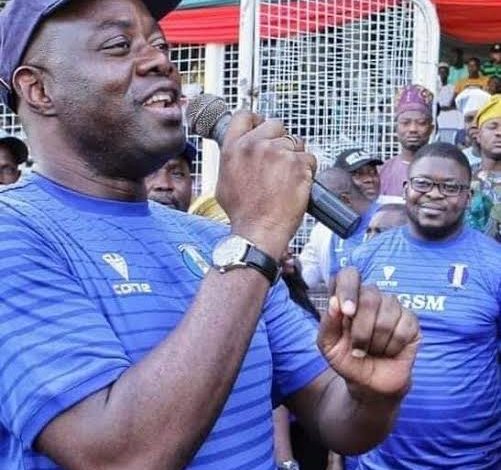 By Olatunde Latinwo
"Graduation becomes a landmark memory in your own timeline. It is a symbolization that things are changing and that your life will now be different. You will be in different environments, with different people and it will be really nice to celebrate what you have achieved so far in your life, and appreciate the memories this part of your education has given you. It may have been challenging, but you overcame it all to be in this moment right now." – Anonymous.
Graduation ceremony is so important and memorable as it may be the last time one may be together with his or her course mates, a day parents feel fulfilled. Naturally, graduation day is the most anticipated event by any student but this has been a sad 'title' for the students of the Polytechnic, Ibadan which last held its graduation or convocation ceremony in 2019 when Governor Seyi Makinde just came in as the Oyo State Governor.
It was sad that the students/graduates of this institution may never have it again. Most of them have since been back to their various locations. Most find themselves doing menial jobs that are not commensurate with their qualifications! Why? This is because they have no certificates! Since 2020 till date, no graduation ceremony has been held at the Polytechnic, Ibadan.
I have it on good authority that the Governing Council of the school just gave directive to the Rector to start issuing certificates to students who had completed their studies since 2020!
This directive was given after much pressure from the graduates/students and their parents. But, what was the cause of this delay? The appointment of a Consulting firm by the name, "Platinum" to oversee the running of all Oyo State owned tertiary institutions.
The company is headed by one Paul Adin, a garrulous, pompous, egocentric and rude young man, who refused to recommend or approve the needed funds. To wit, this Delta guy decides the fate, good or bad of Ibadan Polytechnic and all tertiary institutions owned by the State.
Unfortunately, Consultants were appointed to almost all the Ministries and Agencies of Oyo State government. On all tertiary institutions of Oyo State, Paul Adin of Platinum Consulting word is final.
I remember discussing the issue with a close friend of the Governor once and advised him on what to do. Sadly, nothing was done! It is indeed sad, that graduates from this institution are being canvassed to vote for Governor Seyi Makinde's second term even though most of them have completed their education since 2020 but with no certificates to work with.
Unfortunately, people and groups who knew my love for Governor Seyi Makinde when he became the Governor have been asking me who to vote, and I have told them I have no confidence in a man who has toyed with the lives of our youths but masquerading as a populist Governor. Should this sound like lies? I implore our journalists to investigate my claims. Seyi to me, does not deserve a second term!
.Olatunde Latinwo is an Educationist based in Ibadan, Oyo State.