Politics
Ibadan Resident Berates Gov Makinde For Harbouring Thugs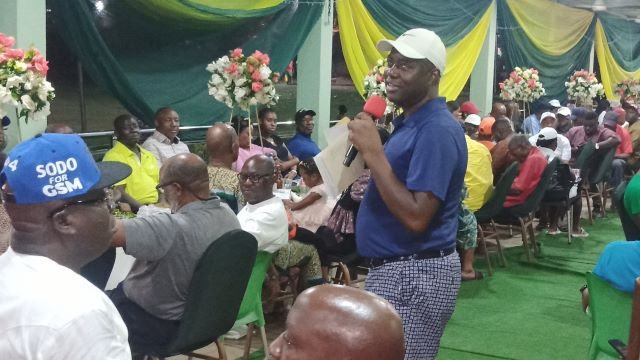 A resident of the Agodi GRA has expressed worries and apprehension, saying they are living with fear over pools a thugs that belongs to the campaign crew of Oyo State Governor Engr Seyi Makinde.
At the recent visit of the Oyo State Governor, Engineer Seyi Makinde to Ibadan Golf Club on Sunday 12th of March 2023, a member of the Club, Mr. Soji Babalola challenged the Governor about a pool of thugs of over 100 who were smoking Marijuana and defecating his Estate at Agodi GRA littering the premises with faeces.
He complained bitterly that the Estate which could be described as very serene has now turned into a criminal den with over 50 commercial vehicles packed daily within the Estate and full of criminals and thugs has become an eyesore.
Babalola explained that the only time they have little peace within the area is when the Governor goes out on campaign and they follow him.
"The Adenihun Estate, Located infront of the Officer's Mess, which also hosts the Governor's private residence could be described as serene and peaceful environment until the Gubernatorial campaign started", he noted.
The resident was not short of words by telling the Governor that he arbors political thugs, while appealing to the Governor to use his good office to urgently correct the anomalies.
The Governor in his response apologised to the complainant and explained that those thugs were amongst those he was trying to rehabilitate. He promised to look into the matter.
In the same vein, the Captain of the Club, Mr. Tunji Oladosu also drew the attention of the Governor to the environmental situation in the city, especially the failure of the State government in ensuring the city is clean. He also drew the attention of the Governor to Mokola bridge which has now turned to miscreants and beggars haven.
Ibadan Golf Club, which could be said to be the most elitist Club in Ibadan had earlier hosted two other Gubernatorial candidates of the Accord Party, Chief Adebayo Adelabu and Senator Teslim Folarin of APC.