News
Ihedioha appoints ex-NERC boss to head Imo electricity agency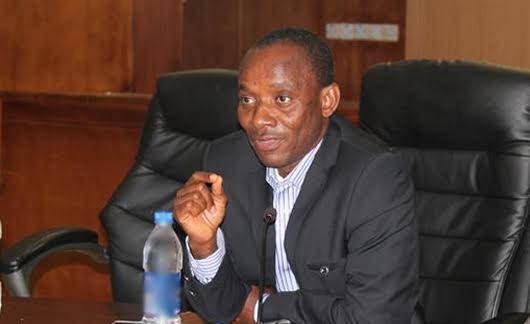 From Athan Agbakwuru, Owerri
Imo State Governor, Chief Emeka Ihedioha, has approved the constitution of the Board of Imo State Power and Rural Electrification Agency, I-POREA,
with the immediate past chairman of Nigeria Electricity Regulatory Commission, NERC, Dr. Sam Amadi as Chairman.
Office of the Imo State Public Enlightenment Bureau hinted that the I-POREA was established to formulate policies that would remove barriers that put electricity generation and supply in the state at economic, regulatory or
institutional disadvantages relative to international best practice in the electricity supply industry.
According to the source, the State Government owns 53% of the Agency while the 27 Local Government Areas (LGAs) own 47%.
The statement further disclosed that the agency will exploit the State's rich endowment with natural gas, huge waste and alternative energy resources to generate power to supplement electricity supply in the state, most especially in the rural areas.
Terms of reference to the agency include: interfacing with all electricity stakeholders in the state to unlock all bottlenecks that have hindered efficient supply of reliable electricity to the citizenry, especially the rural areas; creating an enabling environment for a Private-Public-Partnership (PPP) and attract investments in Independent Power Projects (IPPs); identify quick win/innovative green technology power models suitable for Imo State.
Others include; to work with the Federal Government's Rural Electrification Agency (REA) to coordinate rural electrification programs in Imo state; support the Federal Government's Climate Change Obligations under the Paris Agreement with respect to promoting renewables and reducing Carbon Emissions;.promote affordable, reliable and sustainable electrification of urban and rural communities in Imo State, in compliance with the Nigeria's Electricity Regulatory Commission's (NERC's) Policies; promote Solar Panel manufacturing and solar electrification through Public and Private sector participation; create Jobs and build capacities in Imo State to spur socio-economic development across Imo State, etc.
A brief profile of Dr Sam Amadi studied Public Administration at John F. Kennedy University and also studied Law at Harvard University.
Worked at Network on Police Reform in Nigeria.
He is the Former Executive Chairman and CEO of Nigerian Electricity Regulatory Commission (NERC).
He was a fellow at the Carr Center for Human Rights Policy at the Harvard's Kennedy School of Government. Until December 2010, Mr. Amadi held the position of Special Adviser to the President of the Senate of Nigeria, Director of the Centre for Public Policy and Research in Lagos, Nigeria and Senior Legal Officer at The Human Rights Law Service in Nigeria. He is a member of the Nigerian Bar Association. He was a Senior Counsel at Gani Fawehinmi Chambers from 1993-1995, and an Associate with Olisa Agbakoba and Associates from 1995-Present.
He was also part of the Defense Counsel to Ken Saro-Wiwa, an author and environmentalist who was killed by the Nigerian military.
He holds a doctoral degree of law from Harvard. Sam also holds a LLB from University of Calabar (1992), BL from Nigerian Law School (1993), LLM from Harvard Law School (2001) and MPA from Harvard's Kennedy School of Government (2003).