News
Ihedioha gives hope to juvenile prison inmates in Imo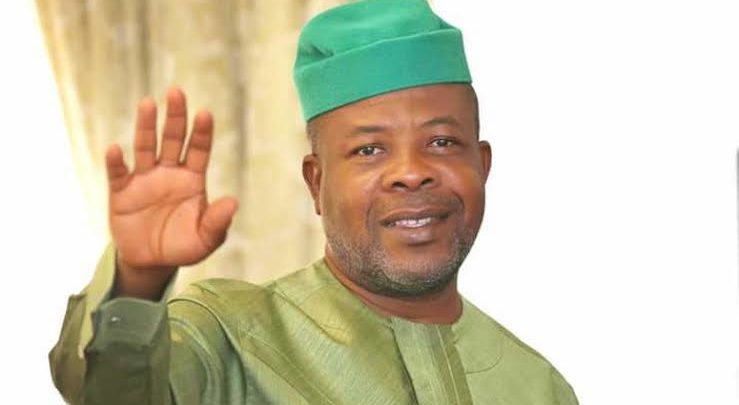 From Athan Agbakwuru, Owerri
Imo State Governor, Chief Emeka Ihedioha has visited and interacted with inmates at the Nigerian Correctional Service,(formerly Owerri Prison) Imo Command.
The Governor on arrival took a facility tour of the entire premises, before formally declaring open a 3-day ceremony of the Save Them Young Re-orientation and Reformation Programme For Juvenile Offenders and Inmates, organized by the Office of the Senior Special Assistant to the Governor on Information and Advocacy, Ms. Adaora Onyechere.
Speaking at the occasion, Governor Ihedioha reiterated his commitment to ensuring reasonable reforms in the correctional system, especially through measures that seek to "correct and not condemn, rehabilitate and not reject, restore and not cast away" the juvenile offender.
According to him, "the necessity to salvage our young ones from the dark clutches of perpetual delinquency cannot be over emphasized."
He added that youths are assets that must be nurtured, treasured and harnessed for national development hence his administration's aggressive youth empowerment policy and programmes.
The Governor called upon the Catholic Church, other faith-based and non governmental organizations to lend their hands in the efforts to make convicted juvenile offenders and the adults alike become better members of society after discharge.
He promised to laiase with the Chief Judge of the State in conjunction with the authorities of the Imo Correctional command on the issue of Prerogative of Mercy for deserving inmates.
In her welcome address, organizer of the event, Ms. Onyechere highlighted the cardinal objectives of the Save Them Young programme which according to her is centred on reformation, rehabilitation and re-integration of juvenile offenders, plus the development of appropriate correctional programmes like civic education, skills acquisition, remand homes and other non-custodial facilities to assist young offenders.
She traced the factors that lead the youths into crimes to include, lack of opportunities, inequality and exclusion even as she conceded that pre-adolescent age is the stage of offending rules and enjoined juveniles to resist the temptation of indulging in crime.
Also speaking earlier, the Controller of Imo Command, Mr Chris Okoye, disclosed that the custodial facility meant for 900 Inmates currently houses 2,645 persons with 48 juveniles, 2,204 awaiting trials and scores of convicted persons.
He called on Governor Ihedioha to assist the command overcome some of her logistics challenges like poor funding, lack of operational vehicles, etc.
Okoye commended the governor for the visit and prayed for support to enable his command to give the best of services to the inmates.