News
Ihedioha is the Moses of our time, says Imo sports associations chairmen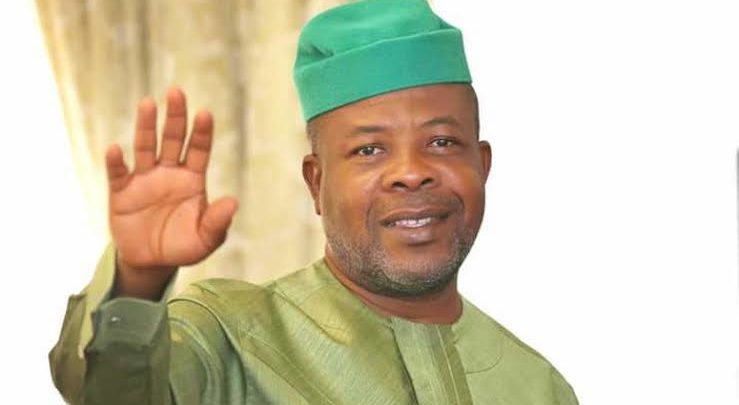 BY DESMOND EKWUEME
Chairmen of Imo State Sports Associations have unanimously expressed immense appreciation to the people of Imo for voting the Executive Governor, His Excellency Rt. Hon Emeka Ihedioha into office in the March 9 governorship election in the state.
The Sports administrators were full of gratitude to the people because according to them, "Ihedioha is God sent whose messiac performance in less than four months on assumption of office has triggered off activities which has set the tone for sporting revival.
The chairmen took time one after another to speak during their inaugural meeting with the board members of the newly constituted Sports Commission inside the VIP lounge of the Dan Anyiam Stadium. They individually expressed satisfaction on the appointment of members of the board especially it's Executive Chairman, Chief Fan Ndubuoke whom they all described as "a round peg in a round hole".
In the words of the Chairman of Athletics Association, Nze Joe Agor , "Imo sports stakeholders couldn't have asked for more. God will bless His Excellency for his foresight, wisdom and vision for giving us this set of sports administrators appointed into the Sports Commission. Who doesn't know Fan Ndubuoke? Who doesn't know his antecedents and success story? We can only leverage on his appointment and members of his board to excel as a state. Ndubuoke is a round peg in a round hole."
Corraborating Nze Agor, the Chairman of Para Powerlifting Association, Hon. Amb. Jude Agbugba added, "Ihedioha has given Imo sports a breather. In fact, he has breath life back into our sports which was in a coma. We will forever be grateful to Imolites for voting His Excellency into office. He is the Moses of our time who has come to wipe away our tears. Tears and pains of eights of neglect and sorrow.
"Needless going down memory lane because it would only spoil this day. We are not here to count the losses of Imo Sports in the last eight years rather we are here to thank Imolites for voting for Ihedioha and to as well thank Ihedioha for bringing on board an astute sports administrator in the mould and person of Fan Ndubuoke".
On his part, Emma Ochiagha, the Vice-Chairman of the Football Association says, "This is the Lord's doing and can only be marvellous in our eyes. This is the day we have all been looking towards. A day when sports will be liberated from the doldrums and shackle of condemnation and abandonment. We can only keep celebrating this era of true change that came in the person of our sports loving governor, Emeka Ihedioha. We pray that God will continue to guide and bless for the overall good of our beloved state and it's sports sector".
In his response to the remarks of the elated Chairmen, the Sports Commission chairman, Ndubuoke thanked the sports heads for showering the governor, the board and himself with praises. He however, reminded them that, it is now time for them to reciprocate the gestures of His Excellency who has approved the renovation and rehabilitation of the Dan Anyiam Stadium among several other projects by rolling up their sleeves and getting down into the trenches to work and help rebuild Imo.
Ndubuoke, noted that it was His Excellency's effort that paid off in the 5th National Youth Games in Ilorin where Team Imo won 10 medals as against 3 in the last outing of the state in same Games.
"To whom much is given much they say is expected. His Excellency is striving to give sports more, it is therefore, incumbent on us to reward him and his cabinet with excellent performance and results in sporting fiestas or meets. If we achieve good result, naturally, he will want to do more", Ndubuoke explained
"For instance Dart gave us a gold medal in Ilorin, it will be justifiable for us to invest more on dart. With this illustration, we are urging ourselves to be able justify government huge support for sports. It is a new dawn for sports in Imo. We hope to start preparations for Edo 2020 National Sports Festival early enough. Early camping is the way to go. The Sports Commission is putting this forward to His Excellency. We hope that by the end of the festival, we will come back here to pat ourselves on the back and say, yes, we did well.
"All hands must be on deck towards ensuring that we rebuild Imo through sports. This is our own contribution as a sector in making our state great. We have to double our efforts towards achieving our set goal. Imo must be great again. Imo sports must be great again".