News
Ihedioha presents N197.6bn budget for 2020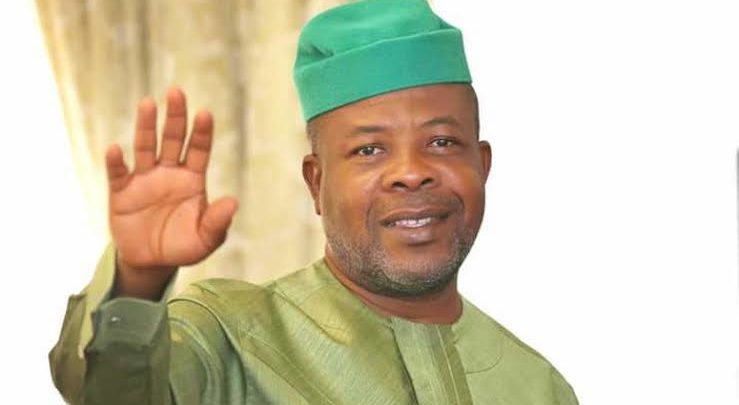 By Athan Agbakwuru, Owerri
Imo State Governor, Chief Emeka Ihedioha today presented the budget estimate for the 2020 fiscal year tagged, "Rebuild Imo Budget One" to the Imo State House of Assembly.
The governor announced that total estimate for the coming financial year is One hundred and ninety-seven billion, six hundred and seven million, two hundred and seventy-two thousand, three hundred and twenty-eight Naira (N197,607,272,328) only.
Details of the budget showed that recurrent expenditure stood at, Ninety-one billion, three hundred and seventy-seven millions, eight hundred and twenty-two thousand, one hundred and twenty-nine Naira(N91,377,822,129) only while
Capital Expenditure is One hundred and six billion, two hundred and twenty-nine million, four hundred and fifty thousand, two hundred Naira(N106,229,450,200) only.
In his speech, Ihedioha who was accompanied to the Assembly by top government appointees explained that the vision of his administration in fashioning the budget is "to elavate Imo to become one of the top three state economies by 2025.
The dream of upgrading ranking of Imo in the league of states is anchored on the restoration of critical infrastructures, public utilities, and security, plugging of leakages and increasing Internally Generated Revenue.
He vowed to work assiduously to give the citizenry a sense of belonging via the provision of quality road infrastructure, agriculture, healthcare, human capital Development, ensure ease of doing business as well as job/ wealth creation and youth empowerment.