Politics
Ikeji, LP Presidential Campaign Member Congratulates New Abia Governor Elect
…Says, Otti's win, A Victory For The People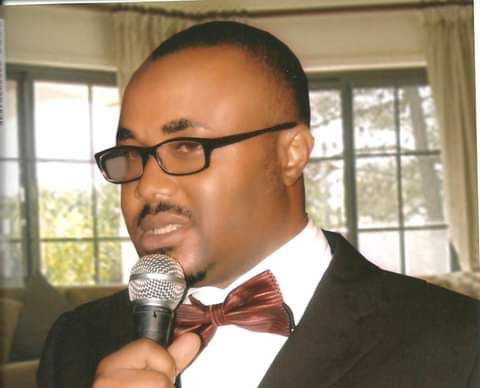 By Ephraim Nwosu
A Chieftain of the Labour Party and member of The Peter Obi Presidential Campaign Council and Dr Alex Otti Gubernatorial Campaign Council, High Chief Victor Ikeji (Kpakpando Gburugburu Umuahia) has sent a message of congratulations to Dr Alex Otti for winning last Saturday's gubernatorial election.
The business mogul who is Chairman of Blue Anchorage Limited, Sound Anchorage Limited and Vikej Investment Limited, amongst others, in a congratulatory message he signed on Thursday said the resounding victory recorded by Otti at the polls was well deserved, adding it is the beginning of a renewed hope for a better and forward-looking Abia that can redefine the destiny of the people.
"On behalf of the people of Abia State, I wish to congratulate you our Governor-Elect Dr Alex Otti on your stellar performance as the flag bearer of the Labour Party (LP) with a wide margin of victory over your closest opponent Okechukwu Ahaiwe of the People's Democratic Party (PDP), at the just concluded election in Abia State,'' the statement reads partly.
The release stated, in inter alia:"There is no doubt that your victory is a testament to renewed hope; the certainty of eliminating mass poverty and the conviction that our state carries within its bosom the potential of the nation's next economic super power.
''Ndi Abia are jubilating across the country and the global village where they remained awake praying that this huge opportunity of liberation must not be allowed to slip off our hands by the same forces that held Abia captive for 24 years.
"His excellency, to whom much is given much is expected. There is no doubt your pedigree is one of a man whose mission has been defined and the mission is here. You are a banker per excellence just as His Excellency Mr Peter Obi who chaired Fidelity Bank and helped it experience huge growth."
Ikeji described the former Diamond Bank ( now Access Bank) boss as a man who has remained focused on his vision, goals and aspirations to reposition Abia State; and expressed confidence that he would preside over a peaceful and prosperous Abia given his track record of hard work, devotion and dedication to duties.
Said he:"Your years at Diamond Bank as Chief Executive took it out of the doldrums before your resignation to face a greater challenge of liberating Abia State.
"As a renowned economist and columnist, you have tutored us with brilliant postulations and ideas on how to grow an economy. All of these will come to bear at this momentous, epic-building opportunity, the reconstruction of Abia and its economy.
"It has been a long journey with obstacles and thorns strewn on your political path, notwithstanding, you remained undaunted led by the unseen hand of the Almighty. I salute your perseverance.
"These are all signs that you are obviously destined for leadership. The task ahead is enormous but we believe one with God is majority. Ndi Abia believe you are a God-send and are therefore wholeheartedly behind you. Once more congratulations your Excellency.''
Ikeji called for the cooperation and support of all Abians, including other candidates who contested the gubernatorial election, to join hands with the Governor-Elect to build an egalitarian state that will work for all and sundry.
He concluded by saying he has been widely enriched and learnt a lot of virtues, values and ideals working with Dr Alex Otti on the campaign trail. He regards him as a desirable mentor!
Otti polled 175,467 votes across the 17 Local Government Areas of Abia State to defeat his closest rival from PDP who scored 88,529.