Sports
Ikoyi club takes badminton to Akwa Ibom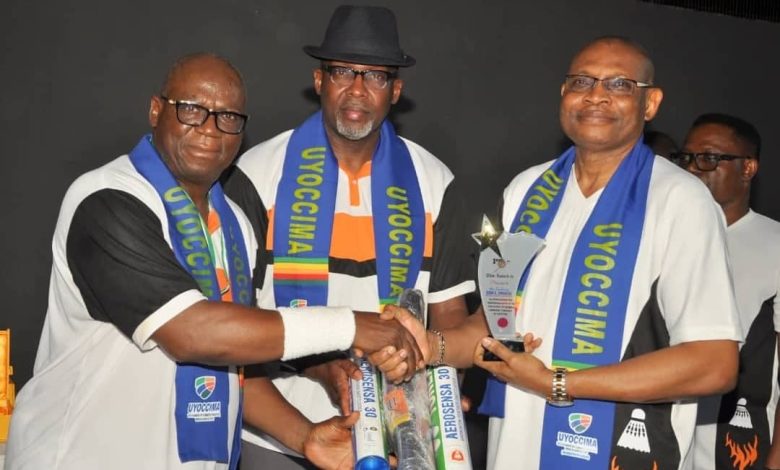 By Ifeanyi Eduzor
In it's bid to support the growth of badminton at the grassroots level, members of the badminton section Ikoyi Club 1938 were in Uyo the Akwa Ibom State Capital for the national teens coaching sensitization on badminton.
The 2 day event which introduced the basics of the sport to children also featured a friendly tournemt between ikoyi club and Uyo badminton club which ikoyi club won 9-0
The clinic which was facilitated by top badminton players in the country was also held to stimulate interest of the children in the sports.
Chairman Badminton Section Ikoyi club 1938 , Jetson Nwankwo who led the team to Uyo commended the programme while noting that it is part of their efforts to contribute to the growth of the racket sport in Nigeria
According to him, with constant and cautious efforts with programmes like this, Nigeria will raise worthy ambassadors in different age grade tournaments in no distant time
" We at the club always associate ourselves with any project that will bring good tidings to badminton in Nigeria , just last month we organised a kiddies clinic at the club geared towards catching them young for the future " he said
At the end of the programme ikoyi club donated badminton equipments and kits to the Uyo badminton club.