Sports
Ikpea congratulates Gusau, On Flamingos, Olympic Eagles Victories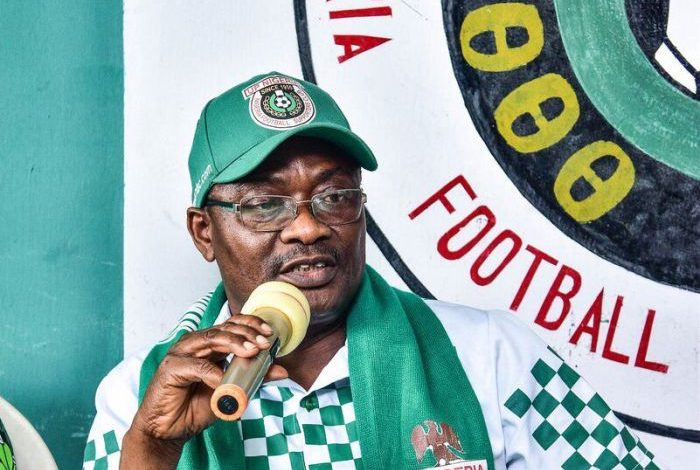 By Akeem Busari
National Chairman of Nigeria's foremost fans group, the Nigeria Football Supporters Club (NFSC), Ambassador (Rev). Samuel Ikpea has congratulated Nigeria football community and the country, in general, on the victories of the National Male U23 team and the female U17 teams, respectively over the weekend.
In the congratulatory message,  Ikpea, was quick to describe the wins to the lucky aura of the newly elected NFF President Ibrahim Musa Gusau. He was particularly impressed that Gusau has started his tenure on such winning notes. Adding that it portends a brighter future for Nigerian football.
"We are happy with the victories of our male and female national teams over the weekend. And the messages, therein is that the newly elected NFF President Alhaji Ibrahim Musa Gusau has brought his positive and lucky aura to Nigerian football.
"His calm and charming demeanour is a big plus for Nigerian football. And we're confident that with the cooperation of other members of the NFF board, as well as, the critical stakeholders and the corporate organisations, Nigeria football shall regain its pride of place in world football," Ikpea remarked confidently.
In the international matches played Saturday and Sunday respectively, the Olympic Eagles defeated Tanzania 2-0 in Ibadan and qualified on 3-1 aggregate for the final rounds of 2024 Paris Olympic Games.
While the Flamingos rallied to win the bronze medal in the third place match against hard-fighting Germany with a 3-2 penalty win after both sides ended the regulation period on 3-3 draw.