News
Ilechukwu may quit Heartland over crisis rocking club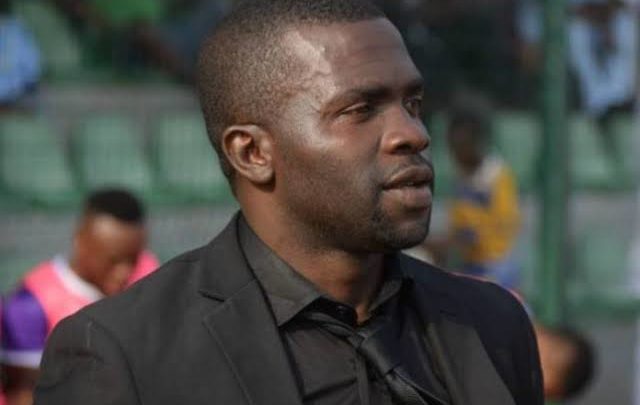 By George Aluo
The crisis rocking Heartland may get worst in the weeks ahead as the team's head coach, Fidelis Ilechukwu may opt to quit, if those managing the club fail to resolve their differences.
It would be noted that Heartland started the season on a disastrous note last weekend losing 0-1 at home to Ilechukwu's former club MFM.
After being consumed by MFM's fire, Ilechukwu who is still writhing in the pains of the loss is said not to be pleased with the internal crisis rocking the team.
A competent Heartland source told Newstap.com.ng exclusively that the "working one" as the coach is fondly called, is afraid he may not be able to work in Owerri, if things remain the same in the club.
"As we speak the coach (Ilechukwu) is not happy with the situation of things in the club. Fine, he is concentrating on his job and doing all he can to ensure the team is in perfect shape but as you know so many other factors come into play for a team to do well. If those fighting for the soul of Heartland fail to resolve their differences, the coach may throw in the towel because they mess up his record. Ilechukwu has proven with MFM that he is a sound, knowledgeable and hardworking tactician…all that can be rubbished by Heartland, given the crisis rocking the club and the coach is not in anyway comfortable with the situation. Don't be surprised if he takes a walk," our source said.
It would be noted that Heartland had before the start of the season fired their General Manager, Chukwudi Ifeanyi who was accused of not being loyal to the Babatunde Ezekwem led Heartland board.
The board has since fully taken charge of the club, but the decision to fire the GM is taking it tool on the club with the home defeat suffered in the league opener being a direct fallout of it.
Analysts believe that even if Gov Emeka Ihedioha decides to break the banks for Heartland only an amicable resolution of the crisis would see the club bounce back. The prediction is that Heartland are in for another round of defeat in Port Harcourt this weekend where they travel to face a Rivers United side that secured a draw in Kano in week one.