News
Imo Diaspora Congratulates Opiah, Seeks Closer Ties Between Nigeria, Finland On Education, Others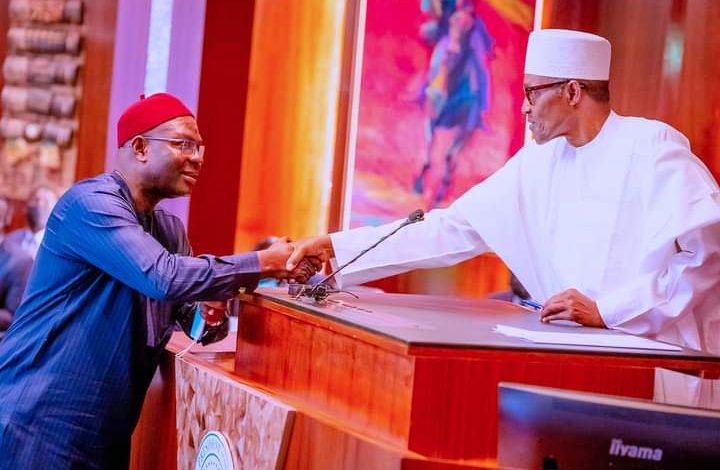 A Nigerian Researcher based in Finland, Ochiagha Nnanna Okere has congratulated Hon. Goodluck Nanah Opiah on his appointment as the Honourable Minister of State for Education. Chief Okere,  who is also the Convener/ Coordinator Imo Diaspora Support for Senator Hope Uzodinma 2019, a group that campaign for Uzodimma in 2019 governorship election said Opiah's appointment is well deserved at this critical time  the  country is facing challengesin the education sector such as poor funding; poor governance; corruption; lack of responsibility and control; politicization of education; lack of infrastructure; indiscipline; poor parenting and guidance among others and needed capable hands to rescue the sector.
He noted that education has always been of top priority to any serious government that is desirous of building a solid education foundation for the future and advised the minister on the need to partner with stakeholders to reposition the country's education as one of the best in the world.
He admonished the Minister to aim at catapulting Nigeria into ranks of one of the top educationally advanced countries in the world by taking advantage of Finland's educational system.
His words: "Finland is being globally noted for its strides ineducation and technology. It is also reputed for its tax system which has 96 per cent of its citizens paying tax, happily. This is the country I know very well. Finland is known for its education and is ready to exchange ideas with African countries especially Africa's most populated country of over 200million people and the biggest economy in the continent.
"Finland ranks third in the Education Ranking by Countries in 2021, with a total score of 1.631K. Finland has the highest rate of high school completion in the world. According to the World Economic Forum's Global Competitiveness Report, Finland has the best-developed education system in the world.
"If other smaller economies in Africa can have cooperation with Finland, then there's no reason in this world why Nigeria being the most populous on the African continent shouldn't have education engagement with Finland. Finland will be happy to have symbiotic relationships with Nigeria in the areas of education and other sectors of Nigeria's economy. I'm sure that Finland will be able to pick something from Nigeria too, which is what a symbiotic relationship is all about."
The Finland based conflict management expert recalled some years back when he had discussions with former Finnish Ambassador to Nigeria, Ritta Korpivaara where she reiterated that Finland is confidence that Nigeria remains the economic hub of Africa despite the insurgency bedeviling the country, stressing that the Nigerian government is doing all it can to tackle insecurity.
"Finland was one of the few countries that established bilateral relations with Nigeria immediately she attains her Republican Status in 1963. Interestingly, both countries will be celebrating their sixty years of bilateral relationship in 2023," he added.