Politics
Imo diaspora hails Ohakim's defection to APC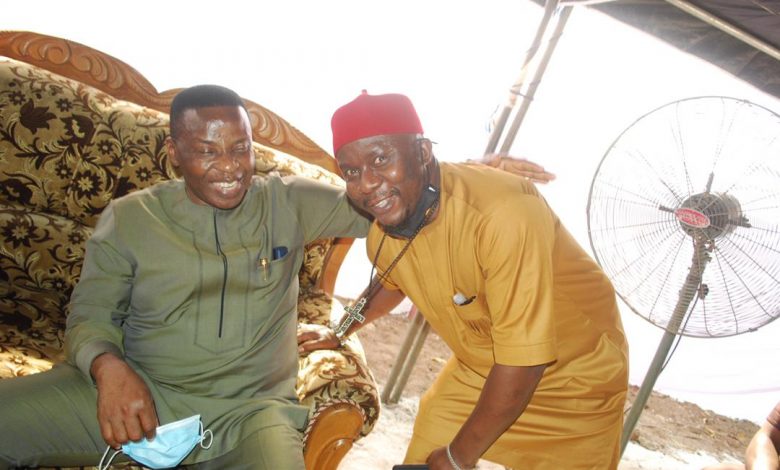 A Diaspora group, under the aegis of Imo Diaspora Support for Governor Hope Uzodimma ,has commended the former  governor of Imo State, Dr Ikedi Ohakim  on his defection to the ruling party, the All Progressives Congress (APC).
The Convener and Coordinator of the group worldwide, which has its headquarters in Finland, Chief Nnanna Okere in a statement made available to newsmen in Abuja, yesterday, from his base in Finland said that the decision of the former governor to move to the rulingparty was done in the interest of the state.
He commended the former governor for his support to Governor Hope Uzodimma'sadministration and for demonstrating this support by joining Uzodimma in the APC in order to move the state forward.
Okere said despite the very few but noisy naysayers who are determined to draw the state back through the instigation of violence, Uzodimma has continued to confound his critics by delivering the right leadership which obviously attracted Ohakim to join him in the APC. Henoted that aside Ohakim, many patriotic Imolites have continued to defect to the APC in appreciation of Uzodimma's leadership, adding that such defectors and Ohakim deserved to be commended and not condemned by those who don't want Imo to make progress.
The Finland based conflict management expert recalled that in 2003 Governor Uzodimma and Dr. Ohakim ran a joint ticket on the platform of Alliance for Democracy (AD) as gubernatorial and deputy gubernatorial candidates respectively, adding that four years later, in 2007, Ohakim became governor and 17 years later, in 2020, Uzodimma became governor. "So you can see that these eminent sons of Imo State have date with destiny," he said.
Chief Okere, who is popularly known by his title, Ochiagha, argued that the former Governor Ohakim's inputs are needed in the ruling party than in the opposition party. "As a former occupant of the Douglas House, he has seen it all and in a better position to advice the governor on what to do. Both can share ideas on how to move the state forward," he said.
He cautioned those bashing and castigating former Governor Ohakim for joining APC to desist and appreciate his bold steps, adding that Ohakim understands what the state needs at this moment better than his critics.
He observed that since Senator Hope Uzodimma became governor, he has repositioned APC and made it a party to reckon with, thereby attracting many Imo sons and daughters to the party without any panic, adding that Ohakim's case should not be different. He however noted that Ohakim is a big masquerade whose embrace of APC has made the party stronger in the state, thereby sending fear in the camps of Uzodimma's opponents ahead of 2023.